Prior stillbirth increases odds for it happening again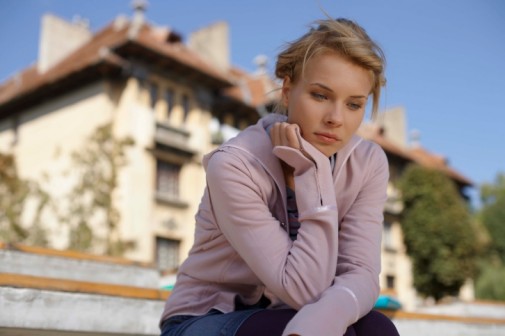 Women who have had a stillbirth are more likely to have another in future pregnancies, according to a new study published in the British Medical Journal.
The team calculated that women who experienced a stillbirth were four times more likely to have another compared with women who had no prior stillbirths. Researchers analyzed 13 studies from 3.4 million women who were pregnant for the second time.
"Stillbirths can occur for many different reasons," says Dr. Foti T. Chronopoulos, obstetrician/gynecologist at Advocate Christ Medical Center in Oak Lawn, Ill. "A few of the most known causes include inherited genetic disorders, infections, severe acute illnesses, cervical insufficiency and uncontrolled diabetes and hypertension."
Pregnant women with a personal or family history of blood clotting are susceptible to clotting inside the vessels, which can cause the placenta to stop functioning, explains Dr. Chronopoulos. Patients who have a history of clotting are typically prescribed an anticoagulant during their pregnancy, monitored more frequently and undergo more ultrasounds.
"Although a second trimester loss is rare, if it is caused by a unique condition to the patient, such as a genetic disorder or autoimmune disease, there is a higher chance of recurrent stillbirths," Dr. Chronopoulos says. "Once a diagnosis is made after an initial stillbirth, physicians can develop a specific treatment plan for future pregnancies for those who are at risk of losing their baby in the second trimester."
Study leaders offered some hope for women who have experienced a stillbirth.
"Despite the higher risk of recurrence, most pregnancies following a stillbirth will progress normally and end in the birth of a healthy baby," researchers said in a press release.
A stillbirth – the loss of a fetus after 20 weeks of pregnancy – affects 1 percent of all pregnancies, totaling about 24,000 babies each year, according to the Centers for Disease Control and Prevention.
Related Posts
Comments
About the Author
Julie Nakis, health enews contributor, is manager of public affairs at Advocate Children's Hospital. She earned her BA in communications from the University of Iowa – Go Hawkeyes! In her free time, she enjoys spending time with friends and family, exploring the city and cheering on the Chicago Cubs and Blackhawks.