Elder abuse on the rise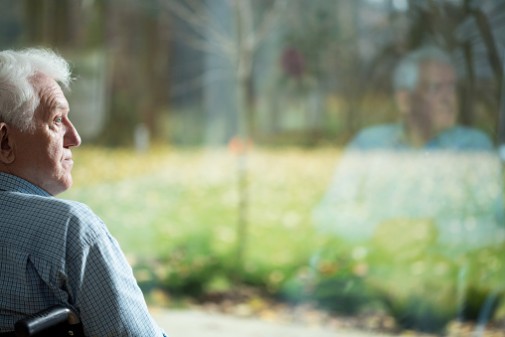 A new report suggests elder abuse may be more common than people think.
A research review in the Journal of the American Geriatrics Society found that elder abuse continues to grow globally, and people with dementia are at greater risk. The National Center for Elder Abuse estimates that between 2 and 5 million older Americans are victims of abuse each year.
"The abuse can be physical, emotional or financial," says Dr. William Rhoades, geriatrician at Advocate Lutheran General Hospital in Park Ridge, Ill.  "Seniors are most often abused by someone they love or trust, and when they have dementia, they are vulnerable and unable to speak up."
People 75 years old or older are at the most risk for cognitive impairments, social isolation and financial problems, and are less educated, according to the study.
"One sign of physical abuse is an overuse of health services" says Dr. Rhoades. "Health care professionals have a legal duty to intervene when someone continues to seek care for suspicious injuries and falls. Tragically, emotional abuse is hard to diagnose during an office visit. Besides noting uncomfortable family dynamics, a doctor can really be blind to it."
Other warning signs of elder abuse from the Administration on Aging include:
Bruises, pressure marks, broken bones, abrasions, and burns.
Unexplained withdrawal from normal activities, a sudden change in alertness, and unusual depression.
Bruises around the breasts or genital area can be a sign of sexual abuse.
Sudden changes in financial situations.
Bedsores, unattended medical needs, poor hygiene, and unusual weight loss are indicators of possible neglect.
Behavior changes like belittling, threats, and other uses of power and control by spouses are signs of verbal or emotional abuse.
Strained or tense relationships between the caregiver and elderly person are also signs.
Dr. Rhoades believes all family members should begin thinking and talking about these issues when a loved one shows early signs of dementia, especially agreeing on a plan for care and expectations about money.
"More and more, we are seeing financial abuse of those with dementia," Dr. Rhoades adds. "Whether it is a child who is asking Mom to write more and more checks, or an outside individual who preys and steals from the elderly. Families need to protect their loved ones."
Dr. Rhoades insists that families should also have a conversation as soon as possible if they see signs of misbehavior with a senior.
"I've known cases where a person with dementia is convinced by abusers to change their wills and health care power of attorney without key family members even knowing it," he says. "You have to be aware that these things do happen."
Related Posts
Comments
About the Author
Evonne Woloshyn, health enews contributor, is director of public affairs at Advocate Children's Hospital. Evonne began her career as an anchor and reporter in broadcast news. Over the past 20 years, she has worked in health care marketing in both Ohio and Illinois. Evonne loves to travel, spend time with family and is an avid Pittsburgh Steelers fan!