Repairing torn meniscus not necessary during ACL surgery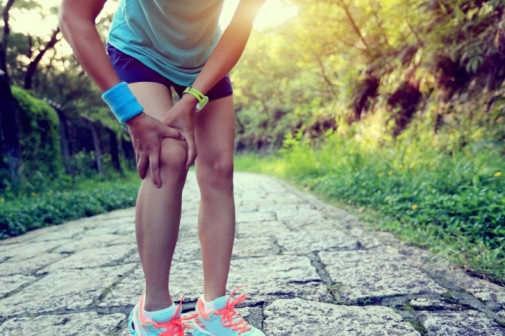 New research suggests that treating a meniscus tear – one of the most common knee injuries – may not be needed when undergoing anterior cruciate ligament (ACL) surgery.
Researchers examined 194 patients with the injury (a tear in the cartilage in knee joints) who did not receive treatment at the time of ACL surgery. Approximately 97.8 percent of those with lateral meniscus tears and 94.4 percent of those with medial tears left untreated required no reoperation at least six years after initial surgery.
"ACL and meniscus repair together require a longer recovery," says Dr. Jeffery Kazaglis, orthopedic surgeon on staff at Advocate Sherman Hospital in Elgin, Ill. "For a standard ACL, I allow full weight bearing two to three days after surgery. If the meniscus is repaired, then the patient has to use crutches for six weeks. Isolated meniscus repairs take longer to repair than an average ACL tear."
Chicago Bulls star Derrick Rose has had three knee surgeries over the past three NBA seasons. His most recent surgery repaired a torn medial meniscus in his right knee, and he was able to bear weight when it was over. He tore the same meniscus the previous season, and prior to that, he tore his left ACL.
"As surgeons, we want to avoid too much intervention on a patient's knee when good outcomes can be expected," said Dr. Kyle R. Duchman, lead author from the University of Iowa Hospitals and Clinics, in a news release. "While large, unstable meniscus tears may need treatment at time of ACL surgery, this study confirms smaller, stable tears can be left alone."
During the study, 16 tears – or 7.7 percent – required reoperation, with the majority being younger patients. Children and teenagers have better circulation and a better potential for healing.
The goal is to treat the pain and swelling in the knee with rest, anti-inflammatory medications, physical therapy and cortisone injections, Dr. Kazaglis says. If conservative care fails over four to six weeks, or if the knee is locking or getting stuck, surgery may be necessary.
If the meniscus is repaired with stitches, like Rose's first surgery, rehabilitation typically includes not putting weight on or bending the knee for four weeks, and a full recovery within four to six months.
Rose's second meniscus surgery included only the removal of damaged tissue. With that procedure, patients can typically put full weight on and bend the knee fully right away, and fully recover in four to six weeks, Dr. Kazaglis says.
Related Posts
Comments
About the Author
health enews staff is a group of experienced writers from our Advocate Aurora Health sites, which also includes freelance or intern writers.