Are eye color implants safe?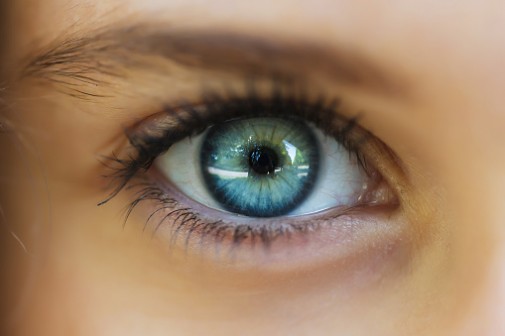 What makes eye color so attractive? While all eye colors may be considered beautiful, a new trend has popped up that offers the chance to permanently change eye color through a cosmetic procedure.
This new trend, the cosmetic iris implant, has surfaced in the media as celebrities are traveling overseas to change their natural eye color. The procedure is not approved under the U.S. Food and Drug Administration and therefore not legally offered in the U.S.
The cosmetic eye implant, according to American Academy of Ophthalmology (AAO), takes an artificial silicone iris and folds it into a slit that has been cut into the cornea. The artificial iris then unfolds covering the original iris. Patients can request multiple colors including ice gray and turquoise green.
Many factors contribute to the makeup of natural eye color including the inheritance of genes, the pigmentation and depth of color in the iris to the scattering of light reflecting from the back of the iris. Eye color ranges on a scale from light to dark going from blue to dark brown. With the cosmetic eye implant, doctors can now alter the colors based on the patient's preference.
While this procedure is similar to surgeries performed for people who do not have fully developed irises, there are still many risks associated with going under the knife, according to the AAO.
In addition to the eye being one of the most sensitive organs in the body, the AAO warns of additional risks associated with this procedure including:
Reduced vision or blindness
Pressure inside the eye that can lead to glaucoma
Cataract
Injury to the cornea
Inflammation leading to pain, blurred vision and tearing
Related Posts
Comments
About the Author
Liz Donofrio, health enews contributor, is a marketing specialist at Advocate Health Care. As a newlywed, she is happy to be done planning her wedding and enjoying spending time with her husband and new extended family. In her free time, you can find Liz cooking new tasty recipes for her family, attending Chicago sporting events and chasing after her shih tzu-yorkie, Buttons.