Hip replacement helps mom reclaim life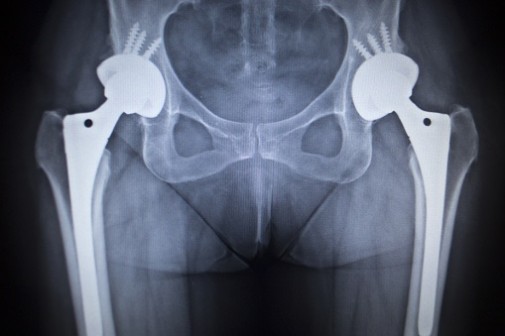 Amanda Cesak, a school teacher and mother of two, was living with hip pain caused by arthritis. At the age of 37, she decided that living with chronic pain was too much of a burden both professionally and personally, so she took action.
When conservative measures to treat the pain no longer proved effective, Dr. Kevin Luke, co-director of the Bone & Joint Institute at Advocate Christ Medical Center in Oak Lawn, Ill., told Cesak that surgery was her best option.
"By replacing the arthritic joint, we're able to take away the bone on bone or that grinding sensation and pain that's caused by the grinding," says Dr. Luke.
Since the first modern total hip replacement surgery in the early 1960s, numerous advancements have been made both to the replacement hip and the surgical procedure itself, making total hip replacement an option for younger adults suffering from debilitating joint pain.
"Patients no longer need to live with pain while delaying surgery until they are older because as the durability of the artificial hip has improved greatly, the need for a second replacement surgery down the road has become less likely," says Dr. Luke. "Recovery from a hip replacement surgery has become significantly easier for the patient."
For Cezak, her surgery was followed by a short stay in the hospital and physical therapy.
"I followed the regime quite strictly, because I was adamant to get moving again," she says. "It took me about four weeks to feel 100-percent again. I'm amazed at how much I can do that I was missing out on prior to having the surgery."
Cesak is pregnant with her third child and says this would not have been possible if she had not had this "life-changing surgery."
"Middle-aged patients who have stayed more active are less likely to accept arthritis slowing them down," says Dr. Luke. "And, they don't need to, hip replacement surgery will dramatically improve their quality of life."
Click here to watch Cezak's story.
Related Posts
Comments
About the Author
Kate Eller was a regional director of public affairs and marketing operations for Advocate Health Care. She enjoys road trips, dogs, minimalism, yoga, hiking, and "urban hiking."