Later school start times could improve teens' health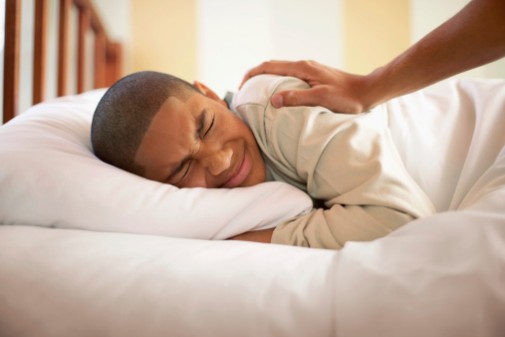 Teenagers are wired to stay up late, making it difficult for them to fall asleep before 11 p.m., according to the American Academy of Pediatrics.
As a result, delaying high school start times to 8:30 a.m. or later would have a positive impact on students' health, according to a recent study by the U.S. Centers for Disease Control and Prevention. Researchers found that providing teenagers the opportunity to get more than eight hours of sleep every night could improve their health, safety, academic performance and quality of life.
"Because teenagers tend to stay up late, waking up early is not only difficult, but it can also negatively impact their health," says Dr. Kerry Sheehan, pediatrician at Advocate Good Samaritan Hospital in Downers Grove, Ill.
Adolescents who don't get enough sleep are more likely to be overweight and avoid daily physical activity, according to the CDC. They are also more likely to suffer from depressive symptoms, perform poorly in school and engage in unhealthy behaviors such as drinking, smoking and using drugs.
"Chronic sleep loss in children and adolescents is one of the most common – and easily fixable – public health issues in the U.S. today," said pediatrician Judith Owens, MD, FAAP, lead author of the policy statement, "School Start Times for Adolescents," which will be published in the September 2015 issue of Pediatrics. "Studies have shown that delaying early school start times is one key factor that can help adolescents get the sleep they need to grow and learn."
In New Jersey, a new state law requires that the state's education department must study the feasibility, benefits and consequences of starting school later at the middle and high school levels.
Barriers to a later start include concerns over increased transportation costs because of bus schedule changes, the potential for traffic congestion, and difficulty in scheduling after-school activities, especially athletic programs. In Chicago, some high schools start as late as 9 a.m., but not all students like starting school late.
At one school, students protested a proposed late start, saying it would require them to take public transit during rush hour.
Related Posts
Comments
About the Author
Lisa Parro, health enews contributor, is manager of content strategy for Advocate Aurora Health. A former journalist, Lisa has been in health care public relations since 2008 and has a master's degree in journalism from Northwestern University. She and her family live in Chicago's western suburbs.