Can ice baths do more harm than good?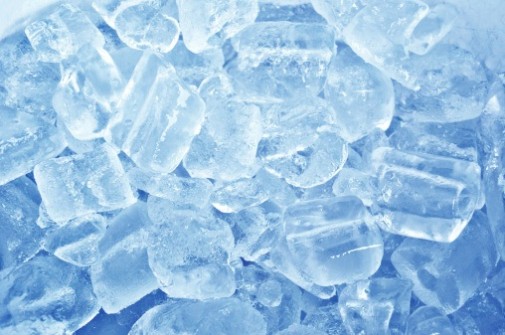 Cold water immersion — more commonly known as an ice bath — is a common practice for runners and other athletes looking to ward off injuries after strenuous training sessions. But, new research suggests the practice may do more harm than good.
"The theory behind ice baths is that the intense cold reduces metabolic activity and causes your blood vessels to constrict," says Dr. David R. Guelich, orthopedic sports medicine specialist at Advocate Illinois Masonic Medical Center in Chicago. "This is thought to decrease post-workout inflammation and muscle pain."
Researchers from Queensland University of Technology and the University of Queensland asked more than 20 physically active men to do strength training exercises twice a week for 12 weeks. Half the group was asked to take a 10-minute ice bath following their workouts and the other half spent that time engaging in a warm-down exercise on a stationary bike.
At the end of the 12-week period, researchers looked at the muscle mass and strength of the men. Those who did the warm-down exercise had gained more muscle mass and strength than the ice bath group.
The researchers also performed muscle biopsies on men who had performed strength training exercises followed by either an ice bath or an active warm-down activity, and found similar results.
"We found that cold water immersion after training substantially attenuated, or reduced, long-term gains in muscle mass and strength," lead researcher Dr. Llion Roberts said in a news release. "It is anticipated that athletes who use ice baths after workouts would see less long-term muscle gains than those who choose an active warm down. At this stage we are unsure why cold water immersion had this effect, but a reduction of muscle blood flow could be one mechanism."
Dr. Guelich suggests the following tips for people who want to avoid injury while working out:
Warm up at the beginning of each workout and warm down upon completion
Balance vigorous, maximal-effort exercise with less strenuous flexibility exercise
Consider using a personal trainer. A trainer can teach you proper techniques and how to safely use equipment you haven't tried before
Eat a healthy diet and drink plenty of water before, during and after workouts
"If you experience pain that lasts longer than two to three weeks, get an injury screening by a licensed physical therapist or sports medicine specialist," says Dr. Guelich.
Related Posts
Comments
About the Author
health enews staff is a group of experienced writers from our Advocate Aurora Health sites, which also includes freelance or intern writers.