Are some early stage breast cancers overtreated?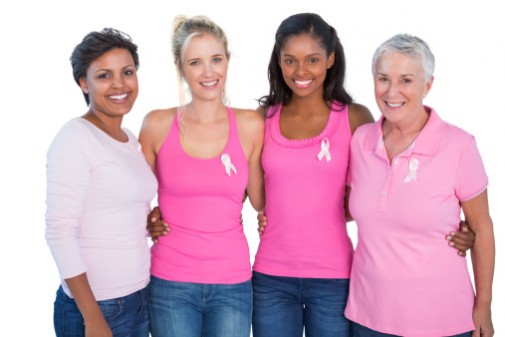 Approximately 20 percent of new breast cancer diagnoses are ductal carcinoma in situ (DCIS) or Stage 0 breast cancer. A new study suggests that some women diagnosed with this cancer may be receiving unnecessary treatment.
DCIS is diagnosed when cancerous cells are found in women's milk ducts. It is considered non-invasive because it has not spread into surrounding breast tissue.
"The most common treatment for DCIS is a lumpectomy to remove the cancerous cells, followed by radiation therapy," says Dr. Roseanne Krinski, a breast surgeon at Advocate South Suburban Hospital in Hazel Crest, Ill. "Hormone modulator therapy may also be added to the treatment regimen for some women. Because there is a slightly increased risk of developing invasive breast cancer in the years following a DCIS diagnoses, many women opt for proactive treatment."
Researchers looked at data from more than 100,000 women diagnosed with DCIS between 1988 and 2011 to determine whether aggressive treatment made a significant impact on breast cancer-related mortality.
Approximately 97 percent of women diagnosed with DCIS were still alive 20 years later, although the risk of death was higher for black women and women diagnosed under the age of 35, according to the study. At the 10-year-mark, those who had chosen to undergo radiation treatment were slightly less likely to have developed invasive breast cancer, but did not see a decrease in breast cancer-related mortality, suggesting the aggressive treatment may not always be necessary.
Dr. Krinski says every patient should be treated as an individual, and a treatment plan must consider many personal factors.
"Some women may prefer to avoid interventions and instead opt for active surveillance of the condition, and this study suggests that may be a viable option," says Dr. Krinski. "That may not be the best course of action for women in higher risk groups, however, or for those that are uncomfortable accepting a small risk in the face of available treatment."
Personalized treatment plans vary widely and are typically coordinated by a team of people, including the patient and family, as well as a surgeon, medical oncologist and radiation oncologist.
Over the last 40 years, the incidence of DCIS has grown, thanks in part to early detection during annual screening mammograms. According to the National Cancer Institute, breast cancer is the most commonly diagnosed cancer in U.S. women. It is estimated that more than 60,000 women will be diagnosed with DCIS and more than 230,000 with invasive breast cancer in 2015.
Related Posts
Comments
About the Author
health enews staff is a group of experienced writers from our Advocate Aurora Health sites, which also includes freelance or intern writers.