In-flight medical emergencies more common than you think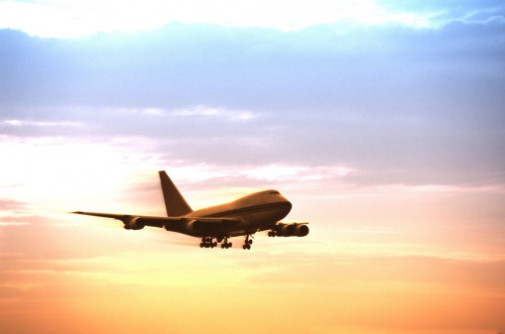 "If there is a doctor on board the aircraft, would they please make themselves known to the cabin crew?"
No one wants to have a health scare aboard an airplane, but they do happen. In-flight medical emergencies occur one in every 604 flights, according to a recently published article in the New England Journal of Medicine. Common in-flight emergencies include stroke, chest pain, asthma attacks, psychiatric emergencies and infections.
"While in-flight medical emergencies occur occasionally, it's important to remember that air travel can exacerbate underlying diseases and sometimes manifest new conditions," says Dr. Stephen Crouch, emergency medicine physician at Advocate Good Samaritan Hospital in Downers Grove, Ill. "Talk to your doctor before traveling. If you don't feel well, are recovering from surgery or an injury, you might need to delay your trip. You don't want to put yourself or others at risk."
While cardiac arrest is rare, accounting for only .3 percent of such emergencies, it is responsible for 86 percent of in-flight deaths, researchers said.
In order to handle these health emergencies, the Federal Aviation Administration requires all U.S. commercial airlines weighing more than 7,500 pounds to have automatic external defibrillators (AED) on board. Both flight attendants and pilots are trained to use AEDs. Flight attendants are also trained in CPR. In addition, each plane has medications, IV supplies, syringes and other equipment stored in an enhanced emergency medical kit.
Airline crews typically handle medical emergencies with assistance from on-the-ground, on-call emergency physicians. However, it is not uncommon for a health care professional on board to lend a hand. While flying, doctors are often called to advise the crew of the medical issue, its severity, the potential need for treatment and possible outcomes if a recommended diversion is not pursued.
Researchers suggested that doctors should always be prepared to offer medical care while traveling, while also expecting the unexpected during these situations. Flights present many challenges such as noise, bad lighting, cramped spaces, no privacy and air pressure.
Related Posts
Comments
About the Author
Johnna Kelly, healthe news contributor, is a manager of public affairs and marketing at Advocate Christ Medical Center in Oak Lawn. She is a former newspaper reporter and spent nearly 10 years as a public relations professional working for state and county government. During her time as a communications staffer for the Illinois General Assembly, she was integral in drafting and passing legislation creating Andrea's Law, the nation's first murderer registry. In her spare time, she volunteers at a local homeless shelter, enjoys traveling, photography and watching the Chicago Bulls.