5 fall vegetables to start eating now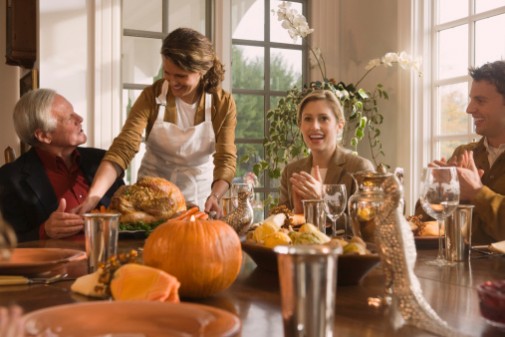 Autumn's wide variety of in-season vegetables provides nutrients that are easy to incorporate into a person's diet.
"Vegetables provide numerous health benefits that are almost too important to quantify," says Carrie Ek, registered dietitian and clinical nutritionist at Advocate Lutheran General Hospital in Park Ridge, Ill. "People who consume the recommended five servings of fruits and vegetables per day have significantly reduced rates of death and cancer. Fruits and vegetables also are a lot lower in calories than other foods, which helps prevent obesity."
Here are five vegetables that are in peak season this fall:
Sweet potatoes
Brussel sprouts
Eggplant
Peppers
Spinach
Eating enough vegetables daily can be a difficult task, especially for kids, but there are easy and delicious ways to integrate these nutrient-packed produce items into a person's diet.
Sweet potatoes. Simply bake in the same manner as a white potato and serve as a side dish. For a quick and savory side, microwave potatoes and stuff with cheese, black beans and corn. They can also be cut into thin slices to roast in the oven as fries. To satisfy a sweet tooth, roast or microwave and lightly sprinkle brown sugar on top.
Brussel sprouts. Prepare by sautéing in olive oil, or roasting them in the oven. They pair well with an assortment of foods such as nuts, raisins, bacon, pancetta, maple syrup, and cheeses.
Eggplant. Bake thin slices into lasagna, blend into a ratatouille, or grill it and add to salads.
Peppers. Whether they are sweet, spicy, green, yellow, orange or red, they all have health benefits. Stuff a sweet bell pepper with ground turkey, chorizo, or sausage and bake in the oven or, place any type of hot pepper in a food processor with other mix-ins for a fiery, yet healthy sauce. They are also ideal for snacks. No need to cook, just cut them up and serve as a dipping option in place of chips with hummus or bean dip.
Spinach. For breakfast, add some into an omelet or scrambled eggs. For snacks, create healthy dips such as spinach artichoke dip or spinach hummus. Spinach can be incorporated into most soups and sauces. If all else fails, throw some in a smoothie for added nutrients.
"Most people are overly concerned about the type of fruit or vegetable and whether it is organic or fresh, Ek says. "I try to remind everyone, any fruit or vegetable is better than no fruit or vegetable at all."
Myplate.gov recommends a person fills half of his or her plate with fruits and vegetables for a well-balanced meal.
Related Posts
Comments
About the Author
Mickey Ramirez, health enews contributor, is the director of Brand Services. He enjoys kimchi, honesty and a room with a view. He claims to not be a writer, but he occasionally learns information that is just too important to keep to himself.