Can your BMI show early signs of Alzheimer's?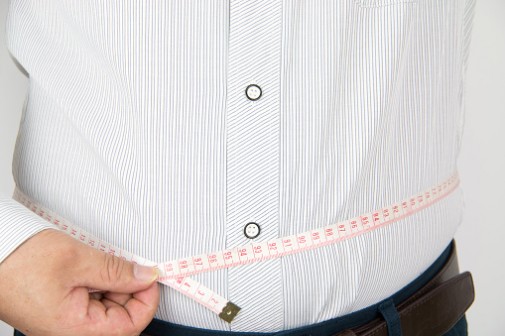 It is widely known that obesity has several negative health outcomes, but recent research found that midlife obesity can determine not only if you'll develop Alzheimer's disease, but also when you might get it.
Through the analysis of body mass index (BMI), researchers found that with each unit increase of BMI, beginning in the normal range and beyond, signs of Alzheimer's disease set in nearly seven months earlier than it may have with a healthier BMI. For example, a person with a BMI of 24 is likely to get the disease roughly seven months earlier than someone with a BMI of 23.
The Baltimore Longitudinal Study of Aging, published in the journal Molecular Psychiatry, also showed that increased BMI was associated with more overall neurofibrillary tangles and deposits of amyloid plaques in sensitive brain regions, which both are linked to the disease.
Amyloid plaques are thought to be one of the first brain deposits leading to Alzheimer's disease, while the extent of neurofibrillary tangles are more closely related to the levels of cognitive and functional impairments, explains Dr. Darren Gitelman, senior medical director of the Advocate Memory Center at Advocate Lutheran General Hospital in Park Ridge, Ill.
"The reason increased BMI has this effect is not precisely known, but is thought to relate to obesity being a pro-inflammatory state, and the increased inflammation may increase the rate of amyloid deposition," says Dr. Gitelman.
Separate research found that Alzheimer's patients who participated in at least 30 minutes of exercise three times a week endured a slower rate of cognitive decline compared to others who did not exercise.
Dr. Gitelman suggests that the slower rate of mental decline may be a result of a reduction of inflammation brought on by exercise, although there are likely to be many other factors as well, such as improved cardiovascular fitness.
If you're worried that you or a loved one is experiencing early onset Alzheimer's, the Alzheimer's Association has 10 early signs and symptoms to watch for:
Memory loss that disrupts daily life
Challenges in planning or solving problems
Difficulty completing familiar tasks at home, at work or at leisure
Confusion with time or place
Trouble understanding visual images and spatial relationships
New problems with words in speaking or writing
Misplacing things and losing the ability to retrace steps
Decreased or poor judgment
Withdrawal from work or social activities
Changes in mood and personality
Related Posts
Comments
About the Author
Tiffany Nguyen, health enews contributor, is a public affairs and marketing intern at Advocate Support Centers in Downers Grove, IL. She is a graduate of Northern Illinois University with a degree in public health. She is currently pursuing a Master's in Business Administration focusing specifically on healthcare management at Lewis University. Tiffany enjoys hanging out with her friends, exploring new restaurants, and binge watching Netflix shows.