Articles by "Tiffany Nguyen"
Tiffany Nguyen, health enews contributor, is a public affairs and marketing intern at Advocate Support Centers in Downers Grove, IL. She is a graduate of Northern Illinois University with a degree in public health. She is currently pursuing a Master's in Business Administration focusing specifically on healthcare management at Lewis University. Tiffany enjoys hanging out with her friends, exploring new restaurants, and binge watching Netflix shows.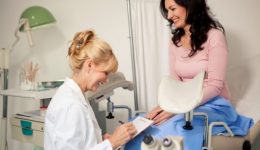 A funny smell? Discharge? An OB/GYN answers a few questions you may be too embarrassed to discuss with your doctor.