Celebrate National Family Health History Day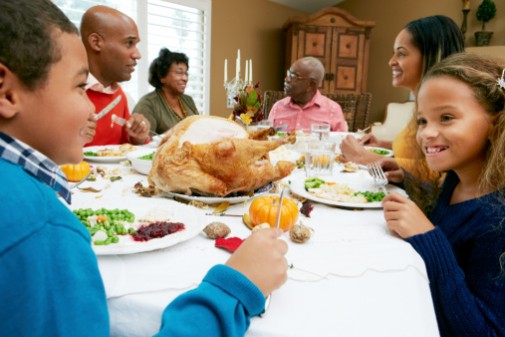 There is an old adage in sports, "You can't hit what you can't see."
This is true for a lot of things in life, but Dr. Brad Tinkle, a geneticist at Advocate Lutheran General Hospital in Park Ridge, Ill., thinks this is especially true for men and their health.
"Men are typically poor historians of their health," says Dr. Tinkle. "If they don't understand their risk factors for heart disease and some cancers, they can't take measures to prevent and screen for these aliments."
Thanksgiving is also National Family Health History Day. A recent survey found that 96 percent of Americans believe that knowing their family history is important, but only 33 percent of Americans have tried to gather their family's health history.
Understanding family history could help prevent and provide opportunities to test and identify diseases earlier. If caught early, many diseases are treatable, but because symptoms do not present early on, many individuals do not learn about their condition until it's too late.
"As physicians, we want to provide solutions, but even a good mechanic needs you to tell them what is going on with your car so they can diagnosis the problem," says Dr. Tinkle.
For example, in younger individuals high blood pressure alone may not be reason enough for a physician to prescribe medication. Doctors are most likely to first try diet and exercise to treat HBP, but if the patient has a family history of heart issues then they may want to lead with a more aggressive approach.
Prostate cancer is heritable and screening recommendations are based on a person's level of risk as determined by his or her family history. The American Cancer Society recommends men at average risk of prostate cancer should have this discussion with their physician starting at age 50. Men at higher than average risk should have the discussion between 40 and 45 years old.
People are encouraged to use Thanksgiving as an opportunity to talk to their family members about health and share the information with their physician. To help track family health history, the Surgeon General has created the My Family Health Portrait tool.
Related Posts
Comments
About the Author
Mickey Ramirez, health enews contributor, is the director of Brand Services. He enjoys kimchi, honesty and a room with a view. He claims to not be a writer, but he occasionally learns information that is just too important to keep to himself.