Nearly 1 in 3 deaths are caused by heart disease, stroke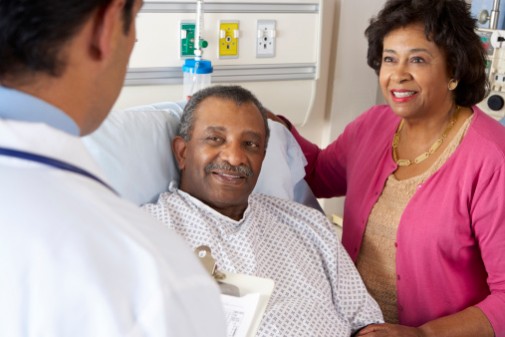 Nearly one-third of deaths are connected to heart-related diseases according to a new study from the American Heart Association. While stroke has steadily declined—now the fifth leading cause of death in the U.S.—heart disease continues to be number one.
In the most recent figures, cardiovascular disease killed 801,000 Americans, reports the American Heart Association. These includde heart-related conditions such as stroke, heart attacks, heart failure, and valve and artery disease. Coronary heart disease alone account for 370,000 deaths in the United States each year.
"You can have clogged artieres in the heart in a couple different spots, which can be dangerous," says Dr. Harley Brooks, medical director of care management and physician advisor at Advocate Trinity Hospital in Chicago, who suffered a heart attack several years ago. "The blockage can be anywhere in your body and it is something that needs to be taken seriously if you start feeling even some pain in your chest."
The report estimated that in America, a heart-related episode occurs about every 34 seconds and a death due to coronary heart disease occurs about every 84 seconds. Since 2003, stroke deaths have fallen by 18.2 percent—accounting for one in 20 deaths in 2013. About 795,000 people in the United States have had a stroke in 2013.
The study also showed the racial breakdown of the condition citing first-time stroke in blacks are nearly twice that of whites. The research found that almost half of all blacks have some form of heart or stroke-related disease.
Risk factors like smoking were determined as some of the culprit as nearly 19 percent of men and 15 percent of women in the U.S. still smoke. In addition, one-third of adults in the study said they fail to reach the recommended 30 minutes of physical activity daily outside of work.
"High cholesterol is a large risk factor when it comes to heart attacks, and one risk factor doubles your risk of a heart attack," says Dr. Dean Ferrera, a cardiologist with the Advocate Heart Institute at Advocate Trinity Hospital in Chicago. "You can't control your age, you can't control your family history, but you can control high cholesterol and weight. That's the reason why you want to control as many issues as you possibly can."
The higher the total cholesterol level and low-density lipoprotein, also known as "bad cholesterol," the greater the risk for developing heart disease or having a heart attack, says Dr. Ferrera.
He recommends avoiding foods high in saturated fats, fried foods and fatty meats, as they can lead to future blockage. Exercise is also key.
"Just moving around a little bit and setting up realistic goals like exercising 20 minutes, three days a week can make a world of difference," says Dr. Ferrera. "Heart attacks permanently damage the heart so you have to take it seriously in preventing problems in the future."
Related Posts
Comments
About the Author
health enews staff is a group of experienced writers from our Advocate Aurora Health sites, which also includes freelance or intern writers.