Why experiential gifts can mean even more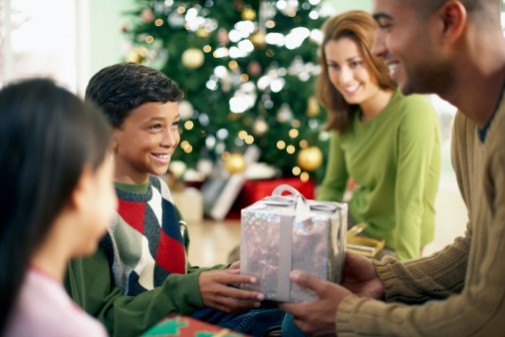 Looking for creative gift ideas this holiday season? Put the Chia Pet back on the shelf and consider gifting an experience instead.
A recent Cornell study concluded that people derive more satisfaction from experiences than from material purchases. Regardless of ethnicity, age and gender, the study concluded that experiences make people happier than a material purchase.
"Experiences more often allow people to utilize so many elements of their humanity; such as our physical senses, and on an interpersonal and emotional level," says Jeremy Clorfene, a clinical psychologist affiliated Advocate Condell Medical Center in Libertyville, Ill. "In most cases, experiences can be shared which creates greater connection and intimacy between family members and friends."
According to James Wallman, British trend forecaster and creator of the term "Stuffocation," there are five reasons why spending money on experiences make us happier than stuff.
It's easy to get bored of stuff, but experiences last forever. While the latest gadget (TV, phone, car, etc.) is fun and exciting at first, its ability to generate pleasure diminishes with time.
Most people have experienced buyer's remorse – the feeling that comes from spending hard-earned money on something that now holds less value. But, if an experience goes wrong, it can often lead to a great story. As the story of a vacation gone-wrong gets told, the experience continues to hold its value and provides opportunity for human connection.
It is more difficult to compare experiences than material goods. While a person may experience envy over their neighbor's larger home or fancier car, it is more difficult to quantify what constitutes a better vacation.
Whether a person has completed a marathon, attended a Sip and Paint wine event, or traveled overseas, experiences contribute to one's identity more than a material object.
Experiences bring people closer to each other, both during the experience, and in the re-telling.
"Gifts that comprise of concert tickets to see the Chicago Symphony, Bruce Springsteen, a Chicago Blackhawk game, or even going to Disney can have so much personal meaning and can as we say 'fill our soul.' The thought and effort is usually appreciated to a higher level," says Clorfene. "The act of giving such a gift provides the giver with enormous joy and often contributes to their feelings of love and desire for generosity."
If you are ready to gift an experience, consider these ideas::
Memberships to zoo, botanical garden, museum
Theater or movie theater tickets
Classes (art, dance, cooking, etc.)
Monthly Clubs, such as wine or fruit of the month
Related Posts
Comments
About the Author
Jen Frey, health enews contributor, manages the Transportation Department at Advocate Condell Medical Center. Jen has a journalism degree from the University of Wisconsin-Madison and her master's degree in Recreation Administration from Aurora University. Jen's favorite things include traveling with her children, exercising and finding a great bargain.