Beware of hypothermia, frostbite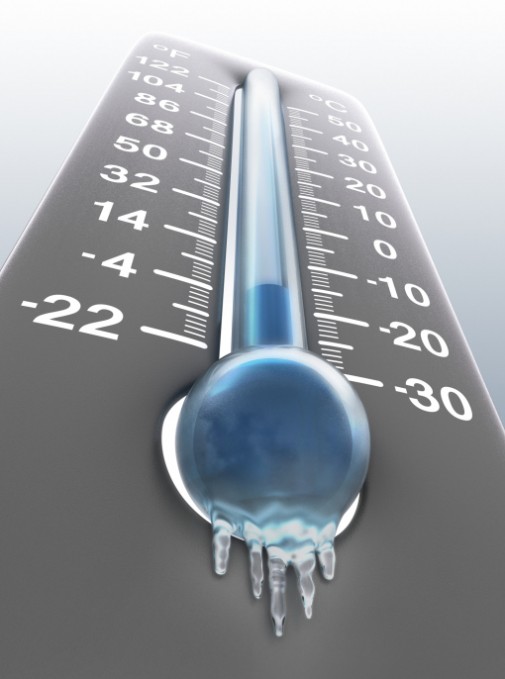 After a relatively mild start to winter, the deep freeze has hit the Midwest.
As the temperature plummets, health care experts are reminding people that being outdoors – even for a limited amount of time – can be dangerous. Among their chief concerns: hypothermia and frostbite.
To prevent hypothermia and frostbite, experts suggest limiting exposure to cold when frigid temps set in. When going outside, be prepared by dressing appropriately, says Dr. Cameron Colvig, vice chair of the emergency department at Advocate Condell Medical Center in Libertyville, Ill.
"Make sure your feet, hands and face are covered," Dr. Colvig says. "Those are the areas most affected by frostbite."
Other tips include layering clothing and wearing mittens rather than gloves. Socks and the layer of clothing closest to skin should be made of material that wicks away moisture. Also, make sure boots aren't too tight because that restricts blood flow.
Dr. Colvig says the first signs of frostbite include painful, red skin. The skin can also become pale, hard and numb.
"If it's numb and stays numb, you should be evaluated," Dr. Colvig says.
Other frostbite signs to be aware of include an itching or burning sensation. Frostbite varies based on a variety of factors, including temperature, wind speed and exposure. For example if the temperature is minus 10 and the wind speed is 30 miles per hour, a person could get frostbite in as little as 10 minutes, according to the U.S. Centers for Disease Control and Prevention.
If signs of hypothermia are present, take the person's temperature. If it is below 95 degrees, the U.S. Centers for Disease Control and Prevention labels it as an emergency and suggests that immediate medical attention is required.
If medical care is not available, begin warming the person:
Get the person into a warm room.
If the person is wearing wet clothing, remove it.
Warm the center of the body first – chest, neck, head and groin – using an electric blanket, if available. Or use skin-to-skin contact under loose, dry layers of blankets, clothing, towels or sheets.
After body temperature has increased, keep the person dry and wrapped in a warm blanket.
The CDC also recommends seeking medical attention for frostbite. If medical care is not available, the CDC recommends:
Get into a warm room as soon as possible.
Once there, do not walk unless absolutely necessary as this can cause more damage to frostbitten feet or toes.
Remove any jewelry and wet or constrictive clothing.
Do not rub frostbitten areas or apply direct heat.
Gently treat the affected area by soaking it in warm – not hot – water.
If water is not available, warm the tissue with body heat. For example, warm hands by tucking them into armpits.
The very young and the very old are especially vulnerable to frostbite, as are people with diabetes or other conditions that cause poor circulation.
Related Posts
Comments
About the Author
Kathleen Troher, health enews contributor, is manager of public affairs and marketing at Advocate Good Sheperd Hospital in Barrington. She has more than 20 years of journalism experience, with her primary focus in the newspaper and magazine industry. Kathleen graduated from Columbia College in Chicago, earning her degree in journalism with an emphasis on science writing and broadcasting. She loves to travel with her husband, Ross. They share their home with a sweet Samoyed named Maggie.