Deaths from heart problems could be cut in half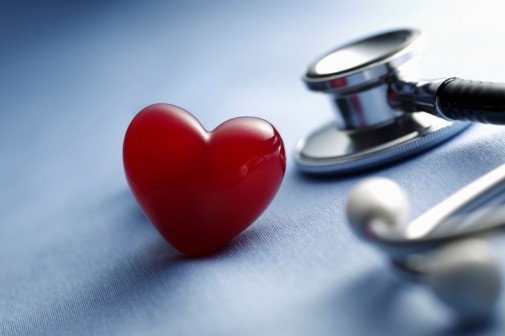 Heart disease is the number one killer of both men and women in the U.S., accounting for more than 600,000 deaths each year, according to the U.S. Centers for Disease Control and Prevention.  And, while experts agree that prevention is key to reducing deaths, a new study suggests that Americans aren't doing the things that can protect them from cardiovascular problems.
Preventable risk factors, according to the report, accounted for half of heart-related deaths in U.S. adults 45 to 79 years old from 2009 to 2010. The researchers made the estimate based on the idea of completely eliminating the top five risk factors for heart disease that can be controlled by lifestyle: elevated cholesterol, diabetes, hypertension, obesity and smoking.
To offer a more realistic scenario, the authors averaged the rates of the five best-performing states in each risk factor and applied that average rate to all the states. The rate was determined by risk factors using the data from the National Health and Nutrition Examination Survey. They found that the entire country achieving this attainable rate would cut preventable cardiovascular deaths by about 10 percent. Therefore, states could reduce cardiovascular deaths significantly by applying changes in their lifestyle by following the examples from the best-performing states.
"These results tell us that we need to reconsider the ways we are promoting prevention of heart disease," says Dr. Ajay Parikh,  cardiologist with Advocate Heart Institute at Advocate South Suburban Hospital in Hazel Crest, Ill. "It seems that many of our patients are overwhelmed with all the health and wellness information that is available these days. We must work with them to ensure that they understand the top risk factors and how to avoid or mitigate them."
Overall, about 82 percent of men and 80 percent of women had at least one of the five risk factors. Elevated cholesterol and hypertension were the most prevalent risk factors in both sexes. All risk rates were similar between men and women, except for current tobacco use, which was more prevalent in men – 24.8 percent compared to 17.6 percent, according to the findings.
"Men and women need to be honest with their physicians and themselves when it comes to the top five risk factors," Dr. Parikh says. "They need to recognize how and when they are putting themselves at risk for heart disease, and they need to work with their doctors to put together a plan that will keep them healthy and happy."
Geographically, the study showed that the best performing states skewed toward the West, while the South and Midwest featured more of the worst performing states. Colorado was the only state to make the top five performers in all risk factors. Kentucky and West Virginia were the worst performing for all five risk factors.
Do you know your risk for heart disease? Take our heart risk assessment here. If you are at high risk, see one of Advocate Heart Institute's cardiologists within 24 hours.
Related Posts
Comments
About the Author
Nate Llewellyn, health enews contributor, is a manager of public affairs at Advocate Medical Group. Nate began his career as a journalist and builds daily on his nearly 20 years of writing experience. He spends most of his free time following his wife to their two sons' various activities.