Is drinking from tap dangerous to your health?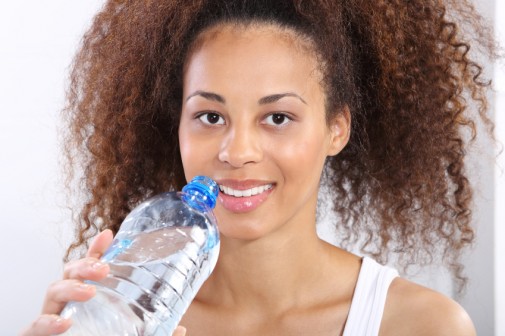 With the recent surge in concern over contaminated water sources, many people are left asking — is bottled water healthier than tap water?
Dr. Armand Krikorian, an internal medicine residency program director at Advocate Christ Medical Center in Oak Lawn, Ill., says that, generally, tap water and bottled water are equally safe to consume.
There are two types of tap water systems in the U.S. — public water systems and individual systems. According to the U.S. Environmental Protection Agency (EPA), nearly 286 million Americans receive their tap water from a community water system, while only 45 million people receive tap water from a private well. A private well water is not regulated by the EPA and should be tested regularly by the consumer in order to ensure it is safe to drink.
"Tap water from public systems is regulated by the EPA, but the recent case of lead poisoning in the tap water in Flint, Mich., highlights the fact that failures can occur," says Dr. Krikorian.
The taste and smell of tap water is affected by its composition. While some may find it unpleasant, these factors do not outright indicate the water is unfit for drinking.
Dr. Krikorian warns that small variations can be unpleasant due to a matter of personal taste, but an obvious foul smelling or tasting water should immediately raise suspicions and prompt an investigation.
"If you are concerned about your tap water, you can request a report on the contaminants from your local water suppliers," he says.
For those who struggle with the variations in smell or taste of tap water, Dr. Krikorian recommends considering an at-home filtration system.
"These systems remove contaminants that affect mainly odor and taste," he says.
Dr. Krikorian also explains that bottled water, regulated by the Food and Drug Administration (FDA), comes with no greater safety guarantee than tap water. He warns of deceptive brands that claim to be purer or healthier than the rest.
"Some water bottles can be very expensive, depending on their source, a specific spring, directly from rain or the price of the bottle, etc.," says Dr. Krikorian. "It can taste and smell differently, but they generally do not offer proven added health benefits when compared to other water bottles or tap water."
For those who are frequent disposable water bottle drinkers, remember the harm caused to both your wallet and the environment, and consider an alternative such as a reusable bottle or getting used to the faucet.
Regardless of the source, Dr. Krikorian encourages everyone to drink water.
"One common myth is that everyone should drink at least eight glasses of water a day," he says. "While it's true that people should keep hydrated, the amount of water a person should drink varies widely based on their level of activity, where they live and their overall health."
Related Posts
Comments
About the Author
Holly Brenza, health enews contributor, is the public affairs coordinator at Advocate Children's Hospital. She is a graduate of the University of Illinois at Chicago. In her free time, Holly enjoys reading, watching the White Sox and Blackhawks, playing with her dog, Bear and running her cats' Instagram account, @strangefurthings.