How healthy fats can boost your heart health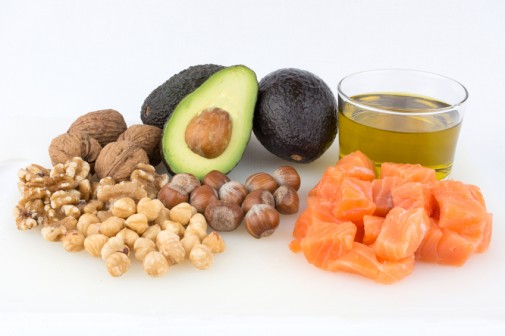 Recent research from the American Heart Association (AHA) says eating foods with healthy fats in them can significantly boost your heart health.
The study, published in the Journal American Heart Association, took a look at the diet of people around the world. The research found that consuming healthier fats could save more than a million people worldwide from dying from heart disease annually.
Study author Dr. Dariush Mozaffarian said, in the news release, that they found there would be a much larger impact if we focused the attention on increasing the consumption of polyunsaturated fats as a replacement for saturated fats and refined carbohydrates, as well as reducing trans fats.
According to the AHA, polyunsaturated fats can be found in soybean, sunflower and corn oils, and fatty fish like salmon, mackerel, trout and herring. The AHA says to avoid refined carbohydrates and saturated fats, like white breads, cookies, snack cakes, most cereals and pastas. Look for labels that read: 100 percent whole wheat; unsweetened rolled oats; whole grain cereals; unsweetened and natural products.
Dr. Shoeb Sitafalwalla, a cardiologist at Advocate Heart Institute and director of the South Asian Cardiovascular Center in Park Ridge, Ill., agrees that everyone should focus on improving their heart health through a healthy diet.
"The emphasis should be placed on the unsaturated fats with maximal avoidance of saturated fats," he says. "An example of good unsaturated fat heavy foods include avocados, olives, nuts, fatty fish like salmon and flaxseed."
Dr. Sitafalwalla shares a few healthy cooking tips:
Use olive oil or grapeseed oil as easy options for baking or stove top cooking, instead of traditional vegetable oils and margarine.
For baking, consider some non-traditional substitutes like mashed bananas or yogurt for homemade baked goods like breads, pancakes and cookies.
"One easy rule of thumb is if the fat or oil is solid at room temperature, then it's likely saturated and not part of a heart healthy diet," Dr. Sitafalwalla says. "Think butter, margarine, lard, shortening, etc."
Dr. Sitafalwalla says to not be afraid to experiment with alternatives to traditional fats or oils.
"It might take a few tries to modify your recipes to get things just right, but the payoff is clearly worth it," he says. "Incorporating unsaturated fats (poly or mono) can not only help you avoid unhealthy options, but will likely help lower your cholesterol and put your on a path to a heart healthy future."
Do you know your risk for heart disease? Take Advocate Heart Institute's heart risk assessment here. If you are at high risk, see one of Advocate Heart Institute's cardiologists within 24 hours.
Related Posts
Comments
About the Author
Sarah Scroggins, health enews contributor, is the director of social media at Advocate Health Care and Aurora Health Care. She has a BA and MA in Communications. When not on social media, she loves reading a good book (or audiobook), watching the latest Netflix series and teaching a college night class.