Blood pressure linked to spouse's stress level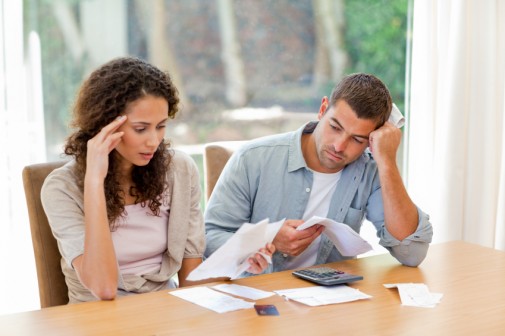 New research suggests when life circumstances threaten to overwhelm people, it can also erode the health of their spouse, especially husbands whose wives are chronically stressed.
Researchers monitored an individual's blood pressure and looked at their partner's reports of chronic stress, according to findings published in the Journals of Gerontology. They determined that the effects of stress and negative relationship conditions were "dyadic" – influenced by the close nature of a relationship between two people – and varied by gender.
"An individuals' physiology is closely linked with not only his or her experiences, but the experiences and perceptions of their spouses," lead study author Kira S. Birditt said in a news release.
The study, which included 1,356 couples, found that husbands who reported greater stress had lower blood pressure when their wives reported low stress. Husbands had higher blood pressure when wives reported high stress levels.
Researchers noted these effects were not recognized when examining the couple individually, but only when examining interactions between the pair. Wives who were under stress had lower blood pressure when their husbands said they were experiencing high stress.
"I think the women tended to experience lower blood pressure readings when their husbands reported higher stress because, in my view, women have a greater inherent ability to move into a natural caregiver role, even if temporarily," says Dr. Rian Rowles, a psychiatrist at Advocate Christ Medical Center in Oak Lawn, Ill. "Therefore, when their spouse is under distress, instead of letting that stress affect them negatively, at least in the short term, they tend to focus purely on the things that need to be done to help the situation with their spouse. Or, the wife will focus on emotional support if it is a situation that is difficult to correct."
He says the ability of a wife to focus on the issue at hand is best accomplished when her physiological status is functioning at its best and "this is sort of a built-in ability that I think women have more so than men."
The study points to the importance of considering the couple as a whole, rather than only as individuals, when assessing the overall health of a married individual, "given that spouses are influenced by their partner's feelings of stress and negative marital quality," researchers noted.
Do you know your risk for heart disease? Take Advocate Heart Institute's heart risk assessment here. If you are at high risk, see an Advocate cardiologist within 24 hours.
Related Posts
Comments
About the Author
Kate Eller was a regional director of public affairs and marketing operations for Advocate Health Care. She enjoys road trips, dogs, minimalism, yoga, hiking, and "urban hiking."