CDC: Half of U.S. babies don't get fully vaccinated for the flu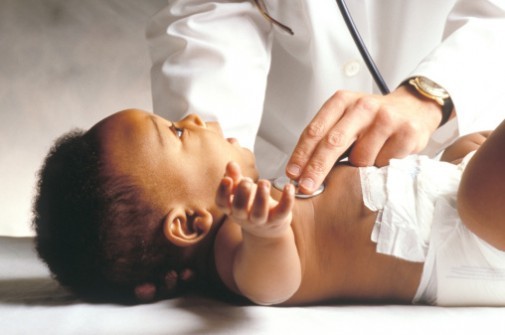 A recent study conducted by the U.S. Centers for Disease Control and Prevention found that only 45 percent of U.S. infants and toddlers, ages six months to two years, are fully vaccinated against the flu.
Flu vaccinations are critically important to this age group because, like elderly people, they are more susceptible to complications related to the flu. Complications, such as pneumonia and infections of the ears, nose and throat, can lead to unnecessary hospital stays, and in extreme cases, even death.
One of the biggest reasons kids aren't fully vaccinated against the flu is timing. This is because most parents don't realize that the first time young children receive the vaccine, they need to get two shots, at least four weeks apart to be considered fully immunized.
Pediatricians have recognized this problem for years and have been trying to come up with solutions.
Dr. Christopher Jamerson, a pediatrician and medical director of clinical informatics at Advocate Children's Hospital in Park Ridge, Ill., has tried many approaches to improve the flu vaccination rates among his patients.
He has tried phone call follow-ups and reminder text messages, but he has found that good old fashion direct communication works the best.
"When I'm giving a young child their first flu shot, I make sure to communicate directly with the parents regarding the importance of the second shot," says Dr. Jamerson. "Parents don't purposefully choose not to protect their children; most of the time, they are just confused trying to keep everything straight. At our office we inform them directly and then try not to let them leave until the second appointment is scheduled. It's a simple appointment and in most cases, it can even be done in a pediatric flu clinic or nurse visit setting."
The flu vaccine is recommended for children six months or older during flu season, which generally lasts from October through March, depending on your geography.
Dr. Jamerson suggests getting the shot early in the season to get the most protection, but he also supports the "better late than never" theory.
For parents who may have missed their child's second flu shot in previous years (or aren't sure), it's not the end of the world, Dr. Jamerson says.
"Talk to your child's pediatrician," he says. "They will advise you on the best solution to ensure your child is fully vaccinated."
Related Posts
Comments
About the Author
Mickey Ramirez, health enews contributor, is the director of Brand Services. He enjoys kimchi, honesty and a room with a view. He claims to not be a writer, but he occasionally learns information that is just too important to keep to himself.