New procedure aimed to jump-start weight loss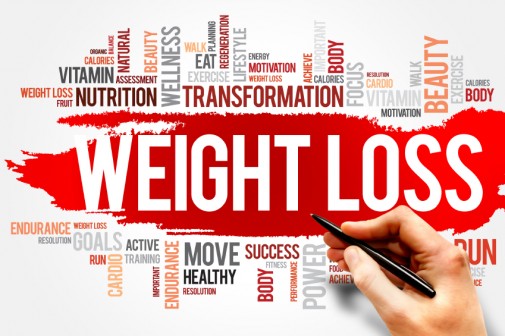 With warmer temperatures right around the corner, the desire to shed some pounds and get fit can weigh heavily on people's minds. One solution could be a new, non-surgical procedure that results in rapid weight loss – up to 50 pounds within the first six months.
The U.S. Food and Drug Administration (FDA) recently approved a gastric balloon procedure for weight loss that has been used in Europe for nearly 20 years.
"This procedure fills a gap for those who may not qualify for gastric surgery but have been unsuccessful at losing weight through diet, exercise and medication," says Dr. Allen Mikhail, a bariatric surgeon at Advocate Good Samaritan Hospital in Downers Grove, Ill.
The outpatient procedure is also well-suited for obese patients who cannot undergo surgery due to health obstacles. According to the U.S. Centers for Disease Control and Prevention more than one-third of U.S. adults are obese, which results in an increased risk of high blood pressure, high cholesterol, type 2 diabetes, heart disease, respiratory problems and depression.
"The gastric balloon is a non-surgical procedure meant to jump-start a healthier lifestyle. While the balloon helps with portion control, patients will also learn proper nutrition and fitness routines to help them through their weight-loss journey," says Dr. Mikhail.
During the approximately 30 minute outpatient procedure, the patient is under a mild sedation. The silicone gastric balloon is then delivered by an endoscope through the patient's mouth, into their stomach and inflated with saline solution.
While the balloon floats in the stomach, it helps patients feel full faster and longer between meals. Unlike other bariatric surgeries, such as gastric bypass, where certain high-fat foods can cause side effects, patients who have the gastric balloon can eat all types of food, just in smaller portions.
Over the course of the next year, the patient works with a registered dietician to develop an effective weight loss plan. The patient learns strategies on nutritious meal planning, portion control and mindful eating.
The patient also works with an exercise physiologist who designs an effective fitness regimen that contributes to weight loss, cardiovascular endurance and muscle strength.
Since the goal of the procedure is to jump-start weight loss, the balloon is removed by the endoscope after six months. Following the removal, patients continue the weight management coaching with the registered dietician and exercise physiologist for the next six months.
Dr. Mikhail says patients, depending on their initial weight, can expect to lose between 30-50 pounds within the first six months of the program.
"Following surgery, it is our hope that the patient will feel motivated to keep up with their new healthy, active lifestyle," says Dr. Mikhail. "At this point in the process, they've lost a significant amount of weight and are feeling lighter and healthier. In some cases, they may have even experienced positive changes to chronic conditions such as high blood pressure. These successes will help the patient feel more inclined to continue weight loss as they reach their health goals."
Related Posts
Comments
About the Author
Johnna Kelly, healthe news contributor, is a manager of public affairs and marketing at Advocate Christ Medical Center in Oak Lawn. She is a former newspaper reporter and spent nearly 10 years as a public relations professional working for state and county government. During her time as a communications staffer for the Illinois General Assembly, she was integral in drafting and passing legislation creating Andrea's Law, the nation's first murderer registry. In her spare time, she volunteers at a local homeless shelter, enjoys traveling, photography and watching the Chicago Bulls.