7 tips for someone recently diagnosed with a gluten allergy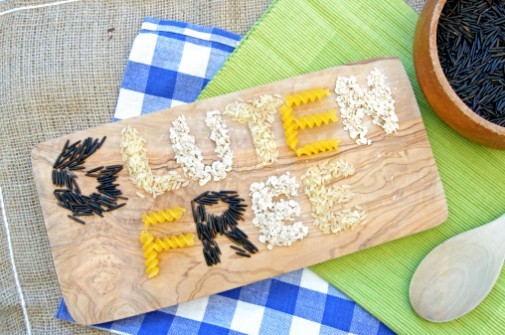 When first diagnosed with a gluten allergy, some may feel like their life is turned upside down and they'll never taste their favorite foods again.
Seven years ago, I was diagnosed with a gluten allergy. My mom was diagnosed three years prior. I was lucky to have her to lean on for help.
With firsthand experience, I have learned a lot over these last seven years.
Here are some tips for someone who may have been recently diagnosed with a gluten allergy to help them through the transition process:
Bring snacks with you everywhere. Keep allergy-friendly snacks in your car, desk, purse, etc. You never know where you will be when you need a snack, and it's much easier to bring your own than to find something on the go. I usually always have either a LARABAR®, a KIND® bar or trail mix in my purse.
Do not expect anyone to remember that you have an allergy. I know it is a big change for you, but others tend to forget. If you're going to a party, I suggest eating beforehand or ask if you can bring a dish to share that is allergy friendly. It is very difficult for others to cater to your needs when they typically don't even understand what gluten is. Unfortunately, it is something you will get used to.
Cheating is not worth it. Those few pieces of candy or that bite of a cheeseburger is not worth the pain and suffering you may feel for hours after. For me, the gluten stays in my system for weeks before it is fully digested, causing spontaneous minor reactions. The longer bothersome food is it out of your system, the worse your reaction will be when you "cheat."
Use resources available to you. Download helpful apps. "ShopWell" helps you find foods to fit your specific dietary needs at the grocery store. You enter in your allergies, and scan the product. It will then tell you if it is safe or not and why. "AllergyEats" includes a database of restaurants that cater to those with food allergies. You can find places based on their level of allergy friendliness and read prior ratings.
Read labels. There are so many food items that you would never expect to have certain ingredients in them. For example, McDonald's French fries, deli lunch meat, chicken broth, and imitation fish all contain gluten. You can often ask your doctor exactly which ingredients to stay away from — you never know which spices or proteins may contain gluten.
Get help. Find a local grocery store that has a dietitian. They can help you go through the store and find what is safe for you to eat. Sometimes, hospitals, grocery stores or other places in your local community host cooking classes to teach new recipes. Find a support group – believe it or not, they have groups for people dealing with food allergies. It is helpful to have someone in your life who can relate to what you're going through. You're not in this alone.
It does get easier. The amount of options grocery stores carry for those with allergies is astounding compared to what was out there seven years ago. It is continuously evolving and getting better.
Have questions about living gluten-free? I am happy to answer them in the comments.
Related Posts
Comments
About the Author
health enews staff is a group of experienced writers from our Advocate Health Care and Aurora Health Care sites, which also includes freelance or intern writers.