Can the Zika virus spread through sexual transmission?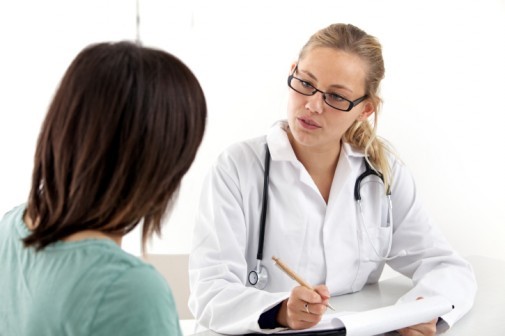 The U.S. Centers for Disease Control and Prevention (CDC) reported on Tuesday that 14 cases of the Zika virus were found in American women who have not traveled to affected areas like Brazil. Instead, federal health officials are investigating the possibility that 14 men who visited areas with the Zika outbreak may have infected their female partner through sex.
Experts believed that sexual transmission of the Zika virus was rare, but the cause of the outbreak is now raising new questions about the role sexual transmission is playing in the growing outbreak.
"We think mosquito-borne spread is the most common route of transmission, but we want to make people aware that sexual transmission is also a risk," said Jennifer McQuiston, deputy incident manager for the CDC.
Of those 14 women several are pregnant which could potentially put the fetus at risk for microcephaly, which is a birth defect that causes the head to be unusually small and could cause brain damage due to the brain not fully developing.
The CDC and the state public health departments can say for sure that the Zika virus has been confirmed in two women whose only risk factor was sexual contact with an ill male partner who had recently traveled to an area with the local Zika virus transmission and testing for the male partner is still pending. In addition to the confirmed cases, the CDC has preliminary test results on four women and the remaining eight cases are in varying degrees of investigation.
At this time, the CDC says there is no evidence that suggests women can transmit the Zika virus to their sex partners; however, more research is needed to understand the issue better.
Dr. Stephen Sokolski, an infectious disease specialist, at Advocate Christ Medical Center in Oak Lawn, Ill., that this is only the tip of the iceberg when it comes to the Zika virus and sexual transmission.
"It is not yet known whether the Zika virus when acquired through sexual transmission by the pregnant women will lead to fetal abnormalities," says Dr. Sokolski. It is also not yet known what the long term consequences of Zika virus can be for men who might have infected semen. But the public should be aware so they can take the necessary precautions."
According to the CDC's Health Advisory Notice, pregnant women and men with pregnant sex partners who live in or have traveled to Zika-affected areas recommend the following:
Pregnant women and their male sex partners should discuss the male partner's potential exposures and history of Zika-like illness with the pregnant woman's health care provider.
Men with a pregnant sex partner who reside in or have traveled to an area of active Zika virus transmission and their pregnant sex partners should use condoms the right way every time during sex (vaginal, anal, or oral) or abstain from sexual activity for the duration of the pregnancy. Using latex condoms the right way every time reduces the risk of sexual transmission of many infections, including those caused by other viruses.
Non-pregnant women, and men with non-pregnant sex partners who live in or have traveled to Zika-affected areas consider using condoms the right way every time during sex or abstaining from sexual activity.
Couples should also note that the Zika virus illness is usually mild. An estimated 4 out of 5 people infected never have symptoms; when symptoms occur they may last from several days to one week. Also, the risk of Zika infection depends on how long and how much a person has been exposed to infected mosquitoes, and the steps taken to prevent mosquito bites while in an affected area.
The science is not clear on how long the risk should be avoided. Research is now underway to answer this question as soon as possible. If you are trying to get pregnant, you may consider testing in discussion with your health care provider.
At the moment, the U.S. has 82 cases of people in the U.S. who have been infected by the Zika virus.
Related Posts
Comments
About the Author
health enews staff is a group of experienced writers from our Advocate Health Care and Aurora Health Care sites, which also includes freelance or intern writers.