What young women should know about endometriosis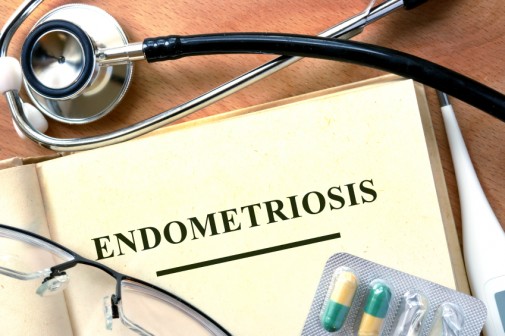 Lena Dunham, an actress on the television series "Girls," recently took to Instagram to let her fans know she is cancelling her upcoming press appearances. The starlet shared that she is struggling with endometriosis, a condition in which the tissue that normally lines the inside of the uterus – the endometrium – grows outside the uterus.
According to the Endometriosis Foundation of America (EFA), this occurs when a woman has her period and the lining of the uterus does not leave the body. Instead, it flows to other reproductive organs or through any of the spaces between the bladder, uterus, vagina and rectum, creating lesions. These lesions are what causes the pain associated with endometriosis.
About 176 million women worldwide and one in 10 girls and women in the United States are affected by endometriosis, according to the EFA.
"Mild menstrual cramps one or two days a month are normal. Severe menstrual cramps are not," says Dr. Abraham Shashoua, a urogynecologist at Advocate Illinois Masonic Medical Center in Chicago. "Knowing the symptoms of endometriosis is important. If you're experiencing chronic pelvic pain, see a doctor. It's best to diagnose this condition early."
Dr. Shashoua answers some common questions regarding endometriosis:
What is the cause of endometriosis?
The cause of endometriosis is unknown, but we do know some women may be more likely to develop this condition if a relative has it.
What are the signs and symptoms of endometriosis?
There are many symptoms, but not everyone will experience all the symptoms. Common symptoms include:
Severe cramps before, during or after your menstrual cycle that do not subside with over-the-counter pain medication
Periods that last longer than seven days
Heavy menstrual flow
Bowel and urinary disorders, including painful urination or bowel movements, frequent urge to urinate or diarrhea
Nausea or vomiting
Pain during sexual activity
Infertility
How is endometriosis diagnosed?
The only way to confirm this condition is by visiting a gynecologist, who can perform a laparoscopic procedure. The procedure allows the physician to see organs with a special lens to diagnose endometriosis. Tests, such as a pelvic exam, ultrasound and/or blood tests, may be done prior to the procedure.
Will endometriosis keep me from having kids?
Many women with endometriosis can get pregnant. If the condition is not treated, however, it can damage organs necessary for reproduction, which can make it more difficult to get pregnant. If the condition is found early and treated, a woman's chances of getting pregnant are higher.
Is there a cure?
There is no cure for endometriosis, but there are treatments that can prevent endometriosis from further harming the reproductive system. The treatment options include birth control pills, surgery, physical therapy, acupuncture and herbal remedies. Lifestyle changes, such as eating a balanced diet and reducing stress, can also help in some cases.
Dr. Shashoua says it's important for all women to understand that endometriosis can be treated. He recommends if you're experiencing unbearable monthly cramps, to see a doctor.
"Your period shouldn't keep you from your daily routine," he adds.
Related Posts
Comments
About the Author
health enews staff is a group of experienced writers from our Advocate Health Care and Aurora Health Care sites, which also includes freelance or intern writers.