New app makes birth control more accessible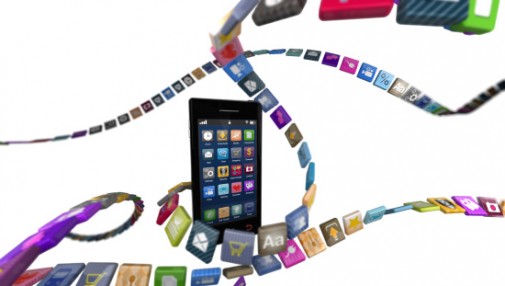 More than a third of Americans want to use their smartphones to schedule appointments and consult with physicians, a recent study found. Now, a new service called Nurx is going a step further by offering a prescription birth control home delivery service.
Nurx launched in late 2015 and aims to increase access to birth control. The company offers a variety of brands and types – including oral contraceptive pills, the ring, the patch and – eventually – emergency contraception such as Plan B and ella. When users sign-up, they complete online forms about their medical history, which are forwarded to a physician for review. Once approved, the physician writes a prescription and Nurx ships the product, which is often delivered within 24 hours.
"All women should have access to quality reproductive health care and this is an interesting step in a new direction," says Dr. Monique Jones, an obstetrician/gynecologist at Advocate South Suburban Hospital in Hazel Crest, Ill. "While birth control is very safe and effective, it is important to remember that it is but one small piece of a woman's overall reproductive health."
Right now, Nurx is only available in California, though the owners plan to expand. The company accepts insurance, including Medicaid, but consumers can also pay out of pocket. While they aim to reach as many women as possible, they recognize that their product may not be right for everyone. Women taking some medications or with particular risk factors may not be eligible for the telehealth service.
"Contraception should always be considered within the context of overall health, taking into account risk factors, family history, lifestyle and other health needs," says Dr. Jones. "Some birth control pills that contain combination hormones can increase the risk of coronary heart disease, for instance, while smoking or having high blood pressure can increase the risk of stroke."
In the "Frequently Asked Questions" section of the Nurx website, the company explains that they don't intend to replace primary care physicians, but to relieve physicians of duties they can take care of in a more convenient matter, while increasing access for consumers.
"Women in the U.S. are waiting longer than ever before to have children, so avoiding unplanned pregnancy is obviously a priority to many," says Dr. Jones.
She warns that despite growing access to birth control medications, routine visits with a gynecologist are crucial to maintaining good health.
"Regular check-ups and cervical cancer screenings can't be taken care of with a smartphone just yet," jokes Dr. Jones. "The recommendations vary by age and other risk factors, so it's important to check in with your doctor about when you are due for your next visit."
Related Posts
Comments
About the Author
health enews staff is a group of experienced writers from our Advocate Aurora Health sites, which also includes freelance or intern writers.