New test better predicts kids' post-concussion problems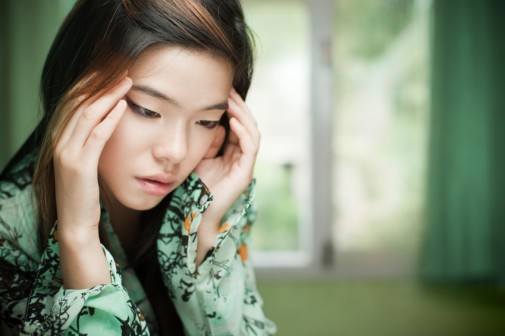 A new quick and simple test may enable doctors to better assess whether a child will have persistent problems following a concussion, according to a new study.
The test produces a "clinical risk score" that can identify which kids may be more prone to developing ongoing physical symptoms such as headaches, dizziness, thinking problems, emotional issues or anxiety.
The study showed that the clinical risk score test was better at predicting which kids were more likely to have symptoms that last at least one month after they suffered a concussion, persistent post-concussion symptoms (PPCS), than the currently used method of relying on a physician's judgment.
The clinical risk score is based on nine key criteria including being female, being 13 or older, having a history of migraines and having a prior concussion with symptoms lasting longer than one week. Four symptoms – headache, sensitivity to noise, fatigue and answering questions slowly – also were among the nine variables, as was having four or more errors on a balance test.
For the study, the researchers collected data from more than 3,000 kids, ages 5 – 18 who had gone to the emergency room at one of nine Canadian children's hospitals within 48 hours of suffering a concussion. The group included kids who got concussions while playing sports, doing other activities, or as a result of falling, being assaulted or being in a car accident.
"It can be very difficult to evaluate whether a child with a concussion may or may not have lasting effects from the injury," says Dr. Michael Ward, a sports medicine specialist on staff at Advocate South Suburban Hospital in Hazel Crest, Ill. "These results are very interesting and this test could prove valuable as another tool that can be used to protect kids from the potentially long term and serious effects of concussions."
Once a physician determines a child's clinical risk score, the researchers say in the study discussion, it could then be used to place kids into a low-, moderate- or high-risk category for PPCS.
Depending on the category, the researchers suggest the following framework:
Low-risk children may not require follow-up with a concussion specialist, and may only need to obtain guidance and clearance from their doctor before returning to full activity, including sports.
Moderate-risk youngsters may be advised to schedule a follow-up visit with their pediatricians, who may then recommend specialty or follow up care if their symptoms are not improving within two to three weeks of their head injury.
High-risk kids may need to be referred to a concussion clinic or physician for further evaluation and close monitoring to prevent them from developing ongoing symptoms.
"It's very important that we continue to develop tools like the clinical risk score in order to get kids the appropriate care," says Dr. Ward. "Suffering a concussion doesn't have to permanently limit a child's activities, but it is critical that we get help for the kids who really need it."
Related Posts
Comments
About the Author
Nate Llewellyn, health enews contributor, is a manager of public affairs at Advocate Medical Group. Nate began his career as a journalist and builds daily on his nearly 20 years of writing experience. He spends most of his free time following his wife to their two sons' various activities.