Music is good medicine for those with Down syndrome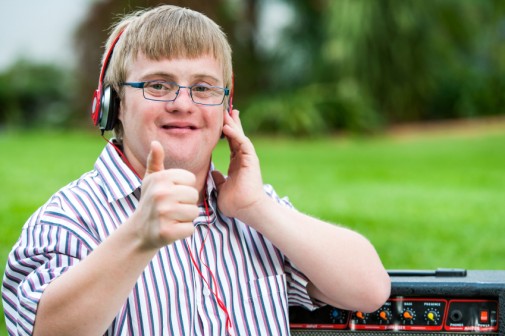 It's been long known that music is good medicine. In fact, music therapy prompts positive change that can be, non-musical, in nature. That is indeed the case with persons with Down syndrome.
Each week, a music therapist and a professional musician from the Park Ridge Civic Orchestra conduct a little music at the Adult Down Syndrome Center at Advocate Lutheran General Hospital in Park Ridge, Ill. The "musicians" are persons with Down syndrome.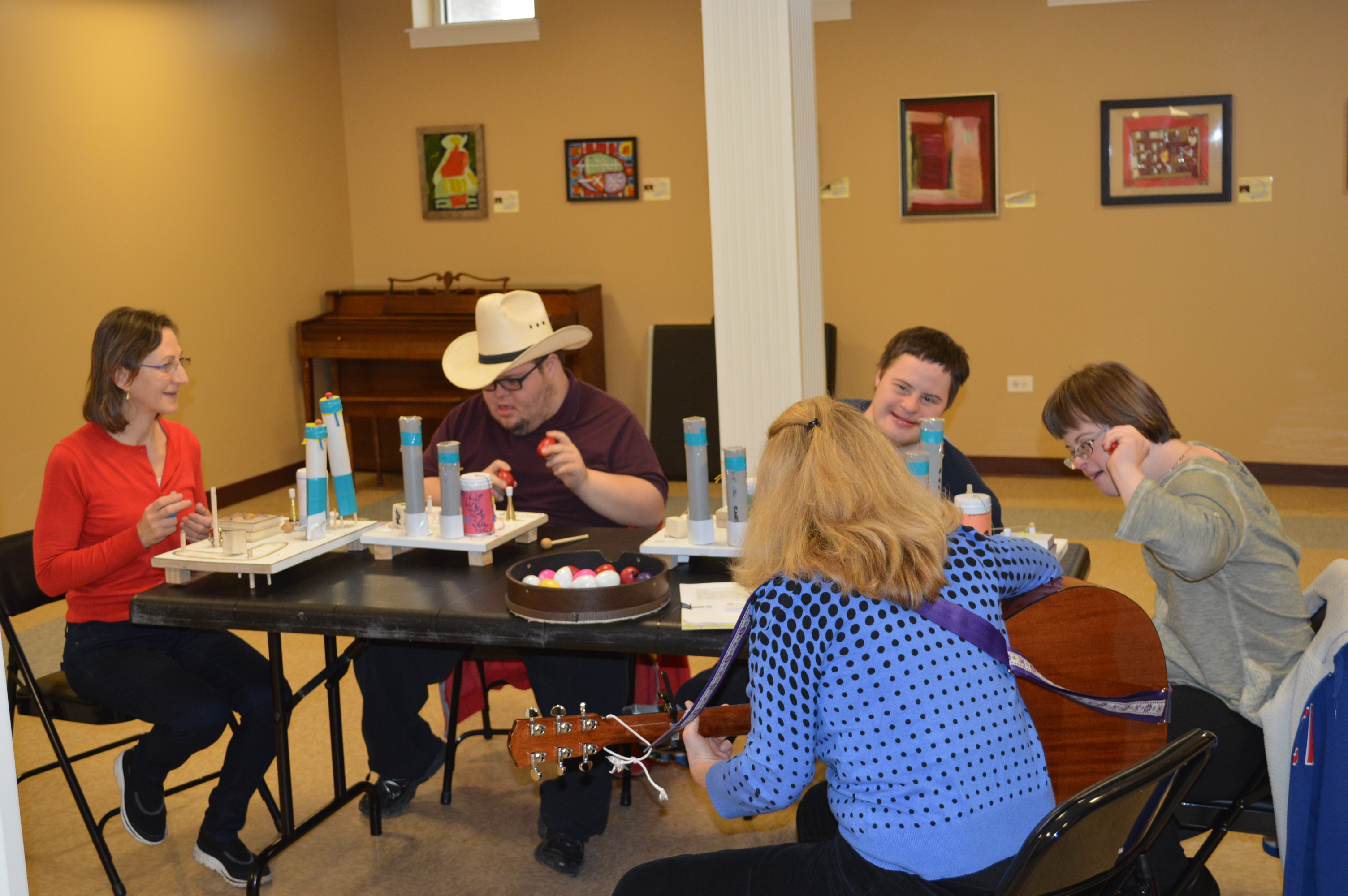 There are no traditional instruments involved. Instead, the participants, ages 17 through 40, have made intricate sound boards. The boards feature household items you'd find at any hardware store.
For example, PVC pipe wrapped in packing tape sounds a lot like a drum; door stops, a shaker filled with beans and sand blocks add to the rhythm. Each sound is carefully selected for its distinctive nature.
And, together, as if by magic, the participants make music. But the real magic comes in watching the excitement, pride and comradery among those who might find socialization a little challenging, otherwise.
"My brother, Mathew, has always loved music," says Marie Orybkiewicz. "He has great rhythm. He also loves just being together making music with everyone else.  It's great to see him so social."
"This pilot project has been an extremely rewarding experience," says Nancy Swanson, a music therapist. "Music is adaptable to all abilities. It is important to give persons with Down syndrome the chance to use their abilities, be creative and have fun."
But, this six week session is more than just fun.
"Music can be healing," says Dr. Brian Chicoine, medical director of the Adult Down Syndrome Center. "We see that it promotes mental and physical health through increased relaxation, stress reduction, and improved self-esteem. It also encourages people to move around and socialize. That's why we are so grateful for the opportunity here."
"I designed the sound effects board to encourage the exploration of sounds and being able to assemble and decorate them offers an opportunity to be creative," says Lisa Taylor, a musician in the Park Ridge Civic Orchestra. "I'm thrilled to see how the participants work together having so much fun," adds Taylor. Pamela Benitez, president of the orchestra agrees.  "Once the music starts to play, even those with the most challenging behaviors begin to participate."
The music class is thanks to a creative partnership between the Park Ridge Civic Orchestra, the Park Ridge Community Fund and the Adult Down Syndrome Center.
"Sometimes the public can perceive us as just existing to play highbrow music to the elite," says Deborah Oberschelp, executive director of the Park Ridge Civic Orchestra. "But our real mission to offer the opportunity for everyone in the community to appreciate and love music as much as we do."
Related Posts
Comments
About the Author
Evonne Woloshyn, health enews contributor, is director of public affairs at Advocate Children's Hospital. Evonne began her career as an anchor and reporter in broadcast news. Over the past 20 years, she has worked in health care marketing in both Ohio and Illinois. Evonne loves to travel, spend time with family and is an avid Pittsburgh Steelers fan!