Take earplugs to your next concert to prevent hearing loss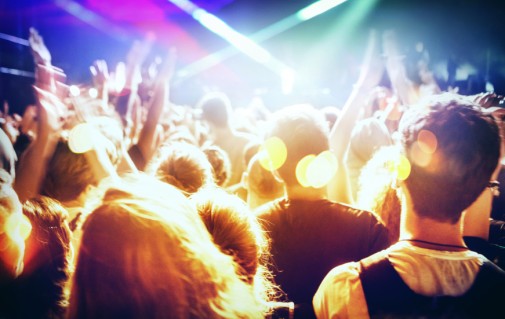 Heading to a concert anytime soon? Don't forget to pack earplugs.
You're less likely to suffer temporary hearing loss immediately after exposure to loud music if you wear them, according to a new study.
If you think young people won't wear them, think again.
"Young people are taking a more active role in their hearing health than in years past," says Dr. Angelique Cohen, an otolaryngologist at Advocate Condell Medical Center in Libertyville, Ill. "Safety awareness in hearing seems to be growing. New research, such as this study, helps strengthen our recommendations. Always remember, pack the plugs. Concert music can be loud and damaging."
Researchers conducting the study gave hearing tests to 51 people before an outdoor music festival in Amsterdam, then they gave earplugs to 25 of them. After 4.5 hours, all of them had their hearing tested again. Of those who wore earplugs, 8 percent were diagnosed with temporary hearing loss, compared with 42 percent in the group that didn't wear them.
Fewer people in the earplug group also suffered from tinnitus – ringing in the ears – after the festival. Forty percent in the unprotected group had it, compared with 12 percent in the protected group.
The authors of the study, which appeared in the journal JAMA Otolaryngology – Head & Neck Surgery, also wrote that the prevalence of adolescents with hearing loss has increased by 31 percent in the last two decades since 1988.
While listening to loud music was the focus of this study, physicians say people should be mindful of other activities that could result in hearing loss, such as riding a motorcycle, going to movies where the sound level is amped up or attending certain sporting events, especially indoors.
"Repeated episodes or a single loud episode of noise exposure can lead to permanent hearing loss and tinnitus," Dr. Cohen says. "When you wake up after the concert and your ears are ringing, you hope it will pass, but sometimes it doesn't. Protect yourself now before it is too late."
Here are some tips for protecting your hearing from the National Institute on Deafness and Other Communication Disorders:
Wear earplugs or other protective devices when involved in a loud activity.
If you can't reduce the noise or protect yourself from it, move away from it.
Be alert to hazardous noises in the environment.
Protect the ears of children who are too young to protect their own.
Make family, friends and colleagues aware of the hazards of noise.
Have your hearing tested if you think you might have hearing loss.
Related Posts
Comments
About the Author
Kathleen Troher, health enews contributor, is manager of public affairs and marketing at Advocate Good Sheperd Hospital in Barrington. She has more than 20 years of journalism experience, with her primary focus in the newspaper and magazine industry. Kathleen graduated from Columbia College in Chicago, earning her degree in journalism with an emphasis on science writing and broadcasting. She loves to travel with her husband, Ross. They share their home with a sweet Samoyed named Maggie.