Can marriage fight cancer?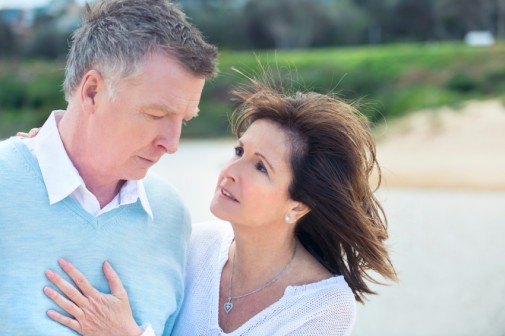 A recent study found that marriage may improve survival in cancer patients.
The study, published in the journal CANCER, included data from 800,000 Americans diagnosed with invasive cancer. Research suggested that unmarried cancer patients were more likely to die than their married counterparts, or those in long-term relationships.
Though significant for both genders, the impact appeared greater for unmarried men, who had a 27 percent higher death rate than married men. Unmarried women had a 19 percent higher death rate.
What's the reason behind the benefit?
Researchers say that the pattern can be minimally explained by the economic advantages of pooling income and resources. Benefits of combining assets may provide patients with cancer the opportunity to live in better neighborhoods and afford private health insurance, both things which are associated with longer life expectancy.
But, according to the researchers, such advantages didn't entirely explain the greater survival rate among the married as opposed to the unmarried.
Instead, they point to the perks of having a devoted caregiver and partner, which seems to play a large role in a patient's ability to endure his or her journey; treatment may be long-term, and it can be difficult for one person to manage his or her medication, meal preparation and household chores while battling a life-threatening disease.
Dr. Mauna Pandya, a hematologist at Advocate Christ Medical Center in Oak Lawn, Ill., says all types of relationships play a vastly important role in patients' lives.
"The study highlights the fact that social support is important in treatment of a chronic illness," she says.
Researchers say they aren't advocating patients get married in order to improve their health outcomes. Instead, they suggest single people maintain strong social relationships and ensure that they can rely on friends and family during their time of need.
Related Posts
Comments
About the Author
Holly Brenza, health enews contributor, is a public affairs coordinator on the content team at Advocate Health Care and Aurora Health Care. She is a graduate of the University of Illinois at Chicago. In her free time, Holly enjoys reading, watching the White Sox and Blackhawks, playing with her dog, Bear and running her cats' Instagram account, @strangefurthings.