Can breastfeeding help reduce infant ear infections?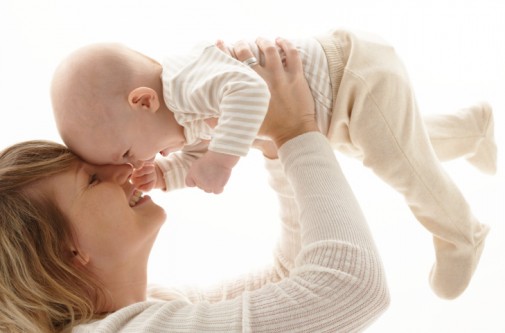 Acute otitis media, or ear infections, are one the most common childhood infections and the leading cause for visits to the pediatrician. It is also the most common reason for children to take antibiotics.
According to new research published in the journal Pediatrics, 46 percent of babies had a middle ear infection by the time they were one year old. This is a huge decline from 60 percent of infants that had ear infections in the 1980s and 1990s. The children in the study were followed for six years from 2008 to 2014.
Dr. David Walner, a pediatric otolaryngologist with Advocate Children's Hospital in Park Ridge, Ill., explains that ear infections usually develop after an upper respiratory infection, which causes mucous from the nose to travel into the middle ear. After prolonged sitting, the mucous then has the ability to turn into a bacterial infection, also known as an ear infection, he says.
The study's lead researcher, Dr. Tasnee Chonmaitree, a professor of pediatrics at the University of Texas Medical Branch, attributes this decline to certain childhood vaccinations, raising rates of breastfeeding and the drop of Americans' smoking rates.
"We clearly showed that frequent upper respiratory infections, carriage of bacteria in the nose and lack of breastfeeding are major risk factors for ear infections," said Dr. Chonmaitree, in a news release. "Prolonged breastfeeding was associated with significant reductions in both colds and ear infections, which is a common complication of the cold."
Dr. Walner says that breastfeeding can cut down on ear infections because breast milk contains many antibodies that boost the immune system.
"This boost to the immune system helps protects the babies against infections," he says.
However, if your child is suffering from an ear infection, Dr. Walner suggests the following steps:
If your child is over two years of age with a non-severe ear infection, your health care provider has the option of giving antibiotics or offering an observation time with close follow up a few days later.
If your child is under the age of two with any sort of ear infection, severe or non-severe, it should be treated with antibiotics.
Dr. Walner explains that children suffering from severe ear infections will have moderate or severe ear pain for at least 48 hours, or a 102.2 degree fever. Children with non-severe ear infections have mild ear pain for less than 48 hours and a temperature less than 102.2 degrees.
Related Posts
Comments
About the Author
Tiffany Nguyen, health enews contributor, is a public affairs and marketing intern at Advocate Support Centers in Downers Grove, IL. She is a graduate of Northern Illinois University with a degree in public health. She is currently pursuing a Master's in Business Administration focusing specifically on healthcare management at Lewis University. Tiffany enjoys hanging out with her friends, exploring new restaurants, and binge watching Netflix shows.