New guidelines for stroke rehab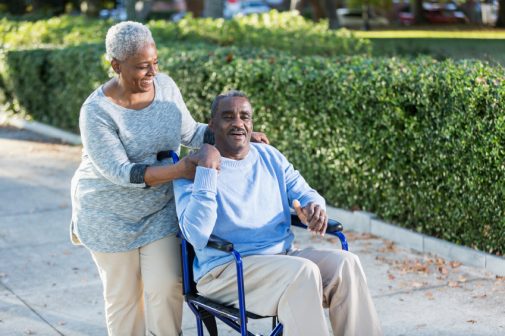 Those who have suffered a stroke should continue their care in an inpatient rehabilitation center instead of in a nursing home upon being discharged from the hospital, according to recently published guidelines from the American Heart Association (AHA) and American Stroke Association (ASA).
"Every patient is evaluated based on their individual circumstances when it comes time for discharge," says Minna Masor, neurosciences clinical coordinator at Advocate Illinois Masonic Medical Center in Chicago. "If a patient qualifies for inpatient rehabilitation, that's always our first choice."
Masor explains that before a patient is discharged from the hospital, a physician, nurse or both helps the individual understand the purpose of any medications that may have been prescribed and their potential side effects. The patient is also counseled on how to stay safe once they are discharged, including how to avoid accidental falls. This process occurs regardless of where the patient will continue to receive care.
Kim Hanson, director of rehabilitation at Rehabilitation Institute of Chicago at Advocate Illinois Masonic, explains that the biggest difference between a skilled nursing facility and an inpatient hospital rehabilitation program is the multi-disciplinary collaboration, strong physician leadership and program intensity.
"The intensity of the hospital program is much greater than what it might be at a skilled nursing facility," says Hanson. "The best time for a person's brain to recover after a stroke is within the first few months. That's when you'll make the most progress, and in a hospital setting, you have access to clinical professionals with specific expertise in care after stroke."
Hanson says the hospital rehabilitation program is overseen by a physiatrist, a physician with expertise in physical rehabilitation, who is present seven days per week to provide care. Nurses are available 24/7, and most have an advanced certification in rehabilitation. Patients work one-on-one with physical, occupational and speech therapists.
"These resources and professionals allow the patient to be challenged in a safe environment where they can feel confident and make as much progress as possible," says Hanson. "As part of the inpatient program, their rehabilitation doesn't end in the gym. The nurses on their unit continue to work with them between therapy sessions, and families are often involved and educated about how to best help and continue progress once the patient returns home."
"The entire team works together to achieve the patient's goals," assures Hanson. "While a skilled nursing facility may be able to provide parts of this type of program, the new guidelines from the AHA and ASA reflect the extra beneficial boost provided by an intensive inpatient rehab program."
Related Posts
Comments
About the Author
health enews staff is a group of experienced writers from our Advocate Aurora Health sites, which also includes freelance or intern writers.