8 things to expect from your nurse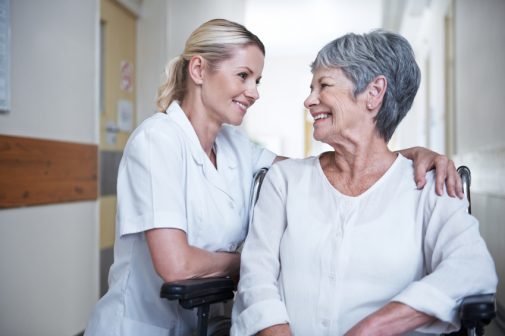 I've been a nurse for 30 years. I started my career in oncology and have held lots of different nursing positions in my 29 years at Advocate Lutheran General Hospital in Park Ridge, Ill. From staff nurse to advanced practice nurse, to nursing director and ultimately, vice president of nursing and chief nursing executive, I have had a unique chance to see all aspects of nursing.
Over three decades, I've appreciated the diversity in nursing. I am always touched by the different reasons women and men choose a career in nursing. There is such a talented pool of individuals who commit to serving patients and families in such a powerful way. Nursing is exciting; however, it requires a dedication that many others – outside of the profession – might find impossible to maintain. For nurses, this high level of dedication is just a part of the job.
There are times when I miss my days as a bedside nurse. Knowing that you are making a difference in a patient's experience and life is the greatest reward. But, as a patient or the family member of a patient, you should have some expectations about us as caregivers.
If you are in the hospital, what should you expect from your nurses?
Your nurse should be a caring, compassionate individual.

 That's what prompted them to get into the profession; they are "caregivers."
Your nurse makes sure that your environment is safe; he or she is constantly monitoring your surroundings for possible issues.

Your nurse should be professional

in every interaction; he or she should treat you and your family with respect.

Your nurse is your advocate

and will listen to you and be responsive to your concerns.

Your nurse wants you involved

in your care and will work to involve your family, as well.

Your nurse will keep you informed

; he or she serves as your direct contact with physicians and other caregivers and gets answers to your questions.

Your nurse is a member of a health care team

; he or she is working collaboratively with other health care professionals to coordinate your care.

Your nurse respects your privacy

; he or she is always mindful of your comfort.
In health care today, we are laser-focused on quality and safety. We're implementing the best and safest practices and working diligently to improve processes to make sure each patient has the best possible outcome. Nurses are at the center of all we are doing, and they are embracing the changes in health care delivery. As a nursing leader, I am so proud of the men and women I represent.
Jane Denten, MSN, RN, NE-BC, is vice president of nursing and chief operating officer of Advocate Lutheran General Hospital
Related Posts
Comments
About the Author
Jane Denten, MSN, RN, NE-BC, vice president of nursing and chief operating officer, Advocate Lutheran General Hospital