Are fast casual restaurants really healthier than fast food?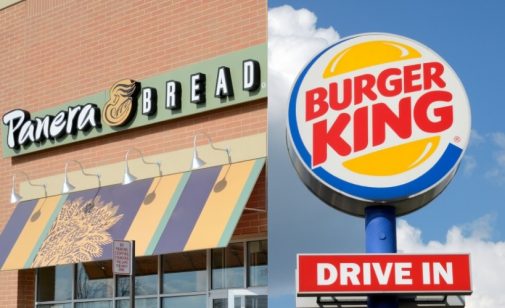 Despite contrary belief, those looking for a healthy meal may be better off eating fast food versus a fast casual restaurant, according to new research.
A fast casual restaurant is considered to be the middle ground between fast food and casual dining. While the experience does not offer full table service, the ingredients used are fresher and less often processed and frozen like fast food.
"There has been such growth in this fast casual industry," said Brie Turner-McGrievy of the University of South Carolina's Arnold School of Public Health in a press release. "We wanted to see if these fast casual restaurants would be a better choice for people who are watching their calorie intake. Are people who are looking to lose weight and cut calories better off going to Chipotle or Burger King?"
During the study, researchers analyzed the nutritional information from menus at 34 fast food and 28 fast casual restaurants. They found on average that fast casual food entrees had an average of 760 calories compared to 561 for traditional fast food entrees. Researchers also found that fast casual restaurants also have more high-caloric options on their menus than fast food restaurants.
While this study only focused on calories, Turner-McGrievy hopes future research will examine nutritional values and health benefits of specific foods in order to help consumers make better choices.
"A burger on a white bun may have fewer calories, but when you're talking about cancer prevention or other chronic diseases, you have to look beyond calories," said Turner-McGrievy. "We don't want the message to be, 'Go eat hamburgers and don't eat guacamole and beans and brown rice.'"
Elizabeth Zawila, a registered dietician at Advocate Good Samaritan Hospital's Health and Wellness Center in Downers Grove, Ill. says health-conscious diners can still eat nutritious meals in just about any restaurant.
"As diners continue to demand healthier options from restaurants, we are starting to see more and more meals that not only taste great but also meet our caloric needs," she says.
In the meantime, Zawila says eating out doesn't have to sabotage a healthy diet and suggests the following tips:
Plan ahead. Look at the restaurant's menu ahead of time and mentally select a healthy option. Pre-planning helps people stay on track despite dining out.
Skip the bread basket and order a broth-based soup or salad with low-fat dressing instead.
Stay away from sugary, alcoholic drinks such as margaritas and other mixed drinks. Instead opt for a glass of wine, light beer or a vodka and tonic.
Beware of menu descriptions such as creamy, breaded, crispy and stuffed.
Order from the healthy, light or low-fat menu.
Replace fries with fruit or a side salad with low-fat dressing.
Bring leftovers home so you can enjoy your meal the following day.
Skip dessert and instead opt for fresh fruit.
Related Posts
Comments
About the Author
Johnna Kelly, healthe news contributor, is a manager of public affairs and marketing at Advocate Christ Medical Center in Oak Lawn. She is a former newspaper reporter and spent nearly 10 years as a public relations professional working for state and county government. During her time as a communications staffer for the Illinois General Assembly, she was integral in drafting and passing legislation creating Andrea's Law, the nation's first murderer registry. In her spare time, she volunteers at a local homeless shelter, enjoys traveling, photography and watching the Chicago Bulls.