Cardiac arrest more deadly for those living in high-rises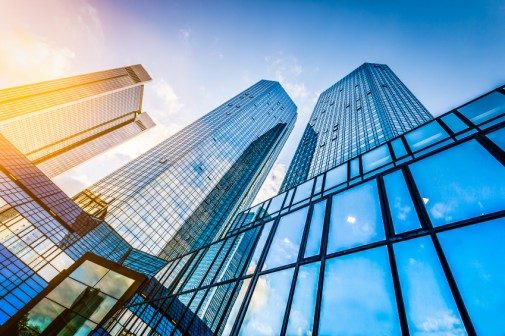 High-rise living can offer beautiful views and ample amenities, but a recent study revealed that people living on higher floors in those buildings may be less likely to survive if their heart stops beating.
Researchers from Toronto suggested that residents of high-rises had significantly better survival rates from a cardiac arrest if they were living on floors one through three. Survival decreased considerably for people who lived higher, and the chance of surviving a heart stoppage was very small for those who lived above the 16th floor.
According to the American Heart Association, cardiac arrest is when the heart malfunctions and suddenly stops beating unexpectedly. Cardiac arrest is different than a heart attack, in which blood flow to the heart is blocked.
The five-year study showed the following:
4.2 percent of residents who went into cardiac arrest below the third floor survived.
2.6 percent of residents who lived on floors three and above survived.
Less than 1 percent of those above the 16th floor survived.
There were no cardiac arrest survivors from above the 25th floor.
"This research adds another facet to what we think of as a 'healthy environment,'" says Dr. Ajay Parikh, cardiologist at Advocate Heart Institute at South Suburban Hospital in Hazel Crest, Ill. "Where we live affects us in many interconnected ways, and we need to be aware of all the pluses and minuses to our living arrangements."
The study was built on a former 2007 study completed in New York City.  The previous study showed that delays in medical emergency response times were affected due to what floor people lived on in a high-rise apartment. Barriers to reaching the patient, noted in the study, included the height and complexity of the layout of the building, locked lobby doors and the lack of an escort that could have facilitated movement to the location of the patient, along with slow elevators.
Without the recent study, it had been unknown how such delays affected patient survival. The study authors pointed out that there is a 7 to 10 percent decrease in survival each one-minute of treatment delay.
The survival rates for cardiac arrest patients correspond to the facts that emergency workers took three minutes, on average, to reach patients below the third floor, but an average of nearly five minutes to reach patients on the third floor or above.
"People, particularly those with known health issues, need to be very aware of their access to emergency treatment and services," says Dr. Parikh. "Just because your apartment building is only a few blocks away from first responders or a major hospital doesn't mean that you have instant access to potentially life-saving intervention."
Dr. Parikh suggests high-rise residents investigate cardiopulmonary resuscitation (CPR) training, and encourage building-mates to do the same. He also recommends working with building management to ensure easy access to automated external defibrillators (AEDs), which have been proven to save the lives of cardiac arrest victims.
Related Posts
Comments
About the Author
Nate Llewellyn, health enews contributor, is a manager of public affairs at Advocate Medical Group. Nate began his career as a journalist and builds daily on his nearly 20 years of writing experience. He spends most of his free time following his wife to their two sons' various activities.