What's in your food?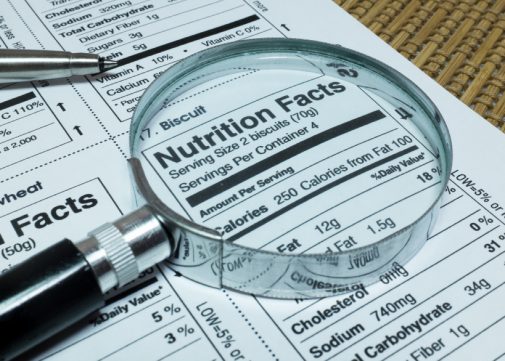 How many servings are in that bag of chips?
Nutrition labels can provide a sometimes surprising look into how your favorite foods might affect your health, and now that these labels will receive a long overdue update, that information will be even harder to ignore.
Recently announced by the U.S. Food and Drug Administration, the new look of nutrition labels will list calories in a larger font to emphasize the metric, include the amount of added sugars and depict a realistic serving size that will allow consumers to more easily understand what they are eating. The changes will take place over the next two years.
"Calories are the body's source of energy, so they are critical to our well-being," says Dana Artinyan, a registered dietitian at Advocate Illinois Masonic Medical Center in Chicago. "The issue is that many Americans underestimate the amount of calories in their foods and end up eating more calories than their bodies need. This can lead to weight gain over time."
The larger font on the new labels is meant to draw more attention to the important measure of calorie containment. This, coupled with the updated serving sizes, should help consumers more accurately calculate caloric intake.
"The serving sizes currently listed on nutrition facts labels are often unrealistic," says Artinyan. "It's great to see that the new label will list more commonly consumed serving sizes as well as call more attention to the number of servings per container, an area that often goes unnoticed by consumers."
According to a news release posted by U.S. News and World Report, the "percent daily value" of added sugars will also appear on the new labels.
"The new label will help consumers differentiate sugars that are naturally occurring, such as those from fruit and dairy, from the more harmful added sugars, which have been linked to weight gain, poor nutrition and tooth decay, among other health concerns," says Artinyan.
Potassium and Vitamin D will also be required on the new nutrition labels. Many Americans don't get enough of those nutrients.
"It's important that on the whole, we nourish our bodies with nutrient-rich foods and have a greater awareness of what is in our food," says Artinyan. "I'm hopeful that the new nutrition facts label will have a positive impact and help Americans make better choices."
Related Posts
Comments
About the Author
health enews staff is a group of experienced writers from our Advocate Aurora Health sites, which also includes freelance or intern writers.