Study: People with diabetes can benefit from weight loss surgery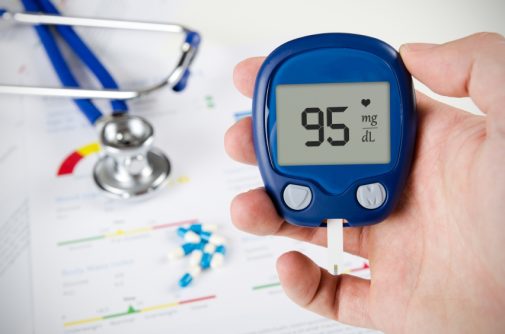 More diabetic patients should pursue bariatric surgery as a way to treat their diabetes, according to new guidelines recommended by the American Diabetes Association (ADA).
Before the release of these new guidelines, weight loss surgery was only recommended as an option for those who were severely obese. Bariatric surgery patients would often experience a decrease in their type 2 diabetes after surgery.
The Diabetes Care Journal published new guidelines after examining 11 studies that tracked diabetes patients randomly assigned to bariatric surgery or regular care. One study found that metabolic surgery was far more effective in treating diabetes than typical diet and exercise, while another found that the surgery treated patients' diabetes often within days after surgery and well before any significant weight loss occurred.
Researchers conclude weight-loss surgery should be recommended as a treatment to help diabetes patients control their blood sugar.
Dr. David Cummings, an endocrinologist at the University of Washington and senior author of the guidelines, said that the traditional diabetes treatment of diet, exercise, medication or insulin often isn't enough for patients. He believes it's time for something new.
"Our trial demonstrates that commonly used bariatric/metabolic operations are all more effective than a variety of medical and/or lifestyle interventions to promote weight loss, diabetes remission and glycemic control for at least one to three years," said the study authors, in a press release.
These new guidelines are significant, as more than 29 million Americans suffer from diabetes, mostly type 2, where the body either becomes resistant to insulin or the pancreas gradually stops producing enough insulin. Contributing factors for developing type 2 diabetes are genetics and lifestyle factors such as excess weight and inactivity, according to the ADA.
Diabetes is a serious health concern, as it affects several major organs including the heart, blood vessels, nerves, eyes and kidneys. Controlling blood sugar levels can prevent these complications.
"These new guidelines illustrate the positive health outcomes that we've seen for years in obese diabetic patients," says Dr. Allen Mikhail, a bariatric surgeon at Advocate Good Samaritan Hospital in Downers Grove, Ill. "These patients who undergo bariatric surgery end up having a significant improvement in their blood sugar control while some can even go into remission."
The new guidelines were released just two months after the World Health Organization's first Global Diabetes Report, which showed that the number of people living with diabetes has quadrupled since 1980 to more than 422 million.
Related Posts
Comments
About the Author
Johnna Kelly, healthe news contributor, is a manager of public affairs and marketing at Advocate Christ Medical Center in Oak Lawn. She is a former newspaper reporter and spent nearly 10 years as a public relations professional working for state and county government. During her time as a communications staffer for the Illinois General Assembly, she was integral in drafting and passing legislation creating Andrea's Law, the nation's first murderer registry. In her spare time, she volunteers at a local homeless shelter, enjoys traveling, photography and watching the Chicago Bulls.