Is your drinking risky?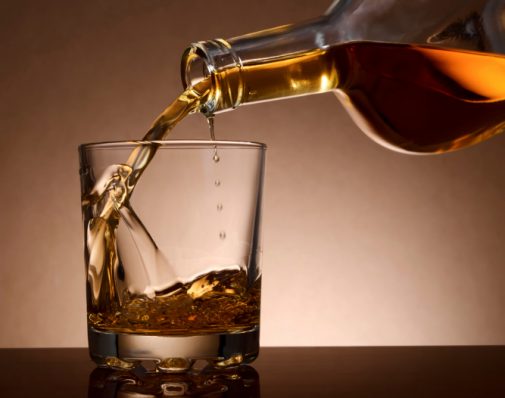 Most people assume if they're not an alcoholic, they don't need to concern themselves with their alcoholic intake. In fact, that's not the case. The majority of people who drink and are taken to the hospital for an injury or illness are not alcoholics. Often, these illnesses or injuries arise when people drink more than usual on a single occasion.
Alberto Godinez, a social worker at Advocate Illinois Masonic Medical Center in Chicago, explains, "People often decide to do risky things they never would have done if they didn't have a few drinks, like risky driving or making risky decisions about their health and safety, which could also affect their families, friends, work or school work."
Godinez says your drinking is affecting you negatively if you've ever answered yes to any of the following four questions:
Have you felt:
You need to cut down on your drinking?
Annoyed by criticism of your drinking?
Guilty about your drinking?
You need a drink first thing in the morning?
So how do you lessen these feelings and the adverse effects? Cutting back is easier said than done. Godinez offers these tips for limiting your alcohol intake.
Keep track- Count & measure your drinks. One standard drink is 12 ounces of beer, 5 ounces of wine or 1.5 ounces of spirits.
Set goals- Aim for no more than two drinks in any one day if you are male and no more than one drink if female.
Inform your family and friends- Tell them of your plans to change your drinking habits; they can help support your goals.
Pace and space- If you drink, drink slowly, don't have more than a drink an hour and drink a non-alcoholic beverage or juice in-between drinks.
Add food- Do not drink on an empty stomach.
Avoid triggers- Plan ahead and decide what you will do instead of drinking.
Avoid the people or places that make you want to drink.
Related Posts
Comments
About the Author
Jacqueline Hughes is a former manager, media relations at Advocate Aurora Health. Previously, she was the public affairs and marketing manager at Advocate Lutheran General Hospital in Park Ridge, IL. She earned her BA in psychology at Stanford University in Palo Alto, California. Jackie has 10 plus years experience working in television and media and most recently worked at NBC 5 in Chicago. In her free time, she enjoys swimming, going to the movies and spending time with her family.