How your parenting style can affect your child's success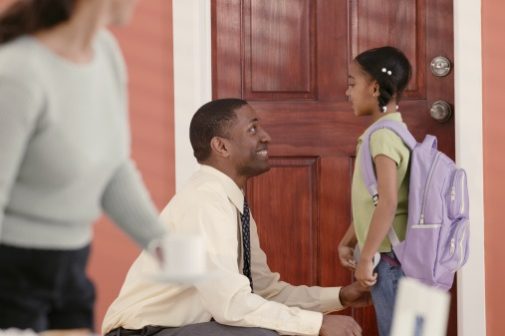 Being a parent is a difficult, full-time job, and one that has long-lasting effects on children, especially in their adult years, a new study found.
Researchers from Kobe University in Japan surveyed 5,000 men and women about their relationships with their parents when they were kids. Questions ranged from how much time they spent together to their discipline practices. Given the participants' responses, they separated parenting methods into the following six categories: supportive, strict, indulgent, easy-going, harsh and average.
Of the six categories, they found that adults who received positive attention and care from their parents as a child – the supportive category – were more likely to have higher salaries, increased happiness levels and greater academic success.
Participants whose parents fell into the strict parenting category also achieved academic success and had higher incomes, but they reported lower happiness levels and increased stress.
Success as an adult isn't the only thing affected by parenting style. A 2014 study found that kids with strict parents who are not emotionally responsive were more likely to suffer from childhood obesity than kids with parents who were less authoritative and showed more affection.
This news doesn't comes as a surprise to Dr. Gabrielle Roberts, a clinical psychologist at Advocate Children's Hospital in Oak Lawn, Ill.
"It's well-known that parents play a key role in shaping a child's future, including the child's worldview, emotional resilience and self-esteem," she says. "Parents can help to build positive and nurturing relationships with their children by fostering open and honest communication, offering emotional warmth and providing support, encouragement and guidance. Additionally, the results of this study should not be interpreted to mean that parents should not set limits with children; in fact, limits and structure are primary contributors to emotionally healthy children and relationships."
Related Posts
Comments
About the Author
Julie Nakis, health enews contributor, is manager of public affairs at Advocate Children's Hospital. She earned her BA in communications from the University of Iowa – Go Hawkeyes! In her free time, she enjoys spending time with friends and family, exploring the city and cheering on the Chicago Cubs and Blackhawks.