5 helpful tips to better communicate with your infant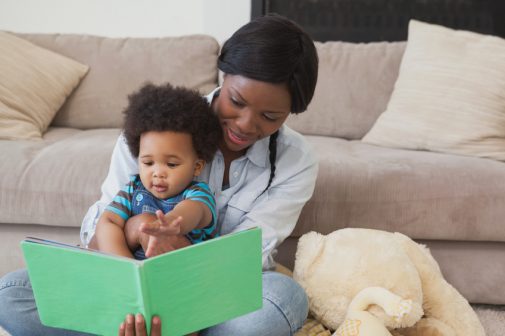 30 million words by age three. That number represents the dramatic difference in vocabulary experience – that is, the number of words heard – between lower and higher income children, according to a renowned study by Betty Hart and Todd Risley. Coined the "30 million word gap," the idea speaks to children's academic readiness and the effects of poverty on language skills. What makes this "word gap" so prominent, and what can parents do to ensure better communication with their children?
"It is shocking to see the discrepancy in early language development between different socioeconomic groups," says Mary Beth Goecke, a speech language pathologist at the Pediatric Developmental Center at Advocate Illinois Masonic Medical Center in Chicago. "But awareness of the issue is the first step in making progress toward closing the gap."
The idea of a language gap has been examined extensively. One study by professors at Stanford University found language skill differences as early as 18 months. Researchers tested the language processing of 18- and 24-month-old toddlers by using eye tracking to monitor the pictures and sounds children saw and heard. They found that 24-month-old children from lower income families were performing at the same level in both speed and accuracy as 18-month-old babies of higher income backgrounds.
So why does the gap exist? One study suggested lower income parents may not be as aware of the importance of talking to their infant. This may be a result of lack of resources or even lack of time. Goecke believes having access to programs that educate and empower parents to help children start learning at an early age is crucial for families of all socioeconomic backgrounds.
Interestingly, one study done by the American Association of Pediatrics found that teaching parents how to communicate with their children could erase this gap. In fact, the study discovered that the gap vanished altogether by age three with home-based interventions for lower income families.
Goeke says parents have an enormous influence on their children's cognitive development. "It is important for parents to understand that even before infants can speak, they are beginning to process the language they hear and learn from it," she explains. "Parents should be educated on how they can provide critical early learning experiences by communicating often and effectively with their children."
She offers some helpful tips to better communicate with your infant:
Read. Experts say that reading to your child every night, even as early as in the womb, helps build vocabulary skills and aids in their ability to pick up new words quickly.
Sing. When introducing new words, sing to your child or recite rhymes in order to make it easier for the child to grasp the meaning of the words and remember them.
Take Turns. Engage in babbling or talking with your infant and give them opportunities to talk back. Imitate the sounds they make and encourage early back-and-forth conversation.
New experiences, more words. When going to a museum or new restaurant, use those opportunities to teach your child new words that apply to those experiences.
Reinforce. When children begin using words on their own, praise them for talking. If they are using a word to request something, honor that request whenever possible. This will positively reinforce their use of new words and encourage them to talk more.
Related Posts
Comments
About the Author
health enews staff is a group of experienced writers from our Advocate Aurora Health sites, which also includes freelance or intern writers.