Could an app help heart attack victims?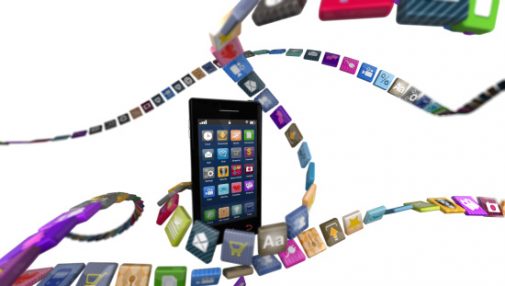 In emergency situations, like when someone's having a heart attack or stroke, quick thinking and action can be the difference between life and death. While calling 911 should always be the first step, emergency apps are becoming more popular and improving the odds of survival by helping bystanders react quickly with just the touch of a button.
Apps like Silent Beacon, EmergenSee, First Aid by American Red Cross and TripWhistle Global SOS are making a real difference by helping send and receive information at a high rate of speed. Some apps send alerts to 911, others to loved ones and some walk you through what to do in specific situations. One prime example of an app that is changing the emergency landscape helps bystanders perform cardiopulmonary resuscitation (CPR). Through digital technology, witnesses can receive instructions for how to perform CPR within seconds of an incident. In these dire situations, people are able to act quickly and don't have to wait for an automated external defibrillator (AED) or until an ambulance arrives.
Emergency apps can also help bystanders determine what is happening in a given situation so they can properly diagnose the victim and figure out the appropriate treatment options. "The use of mobile technology to detect risk factors and early signs of catastrophic events like stroke and heart attack bears a great deal of promise," says Dr. Shoeb Sitafalwalla, a cardiologist at Advocate Lutheran General Hospital in Park Ridge, Ill. But he cautions, "it should be developed under strong evidence-based review to assure that these technologies save lives."
These apps aren't limited to bystanders–they could also benefit paramedics and doctors on call. Using this technology, an emergency medical technician (EMT) could send a patient's condition to the on-call doctor before they arrive, allowing them to be more prepared. However, one issue with transmitting this kind of information is making sure the app is secure when sending confidential medical information about a patient.
"The use of digital technology to empower lay people with the knowledge and tools necessary to save a life is an important first step in harnessing the power of mobile technology," says Dr. Sitafalwalla. "However, we must tread down this path with care, protecting privacy and emphasizing that calling emergency services like 911 should always be the first step."
Related Posts
Comments
About the Author
health enews staff is a group of experienced writers from our Advocate Aurora Health sites, which also includes freelance or intern writers.