How travel wreaks havoc on your stomach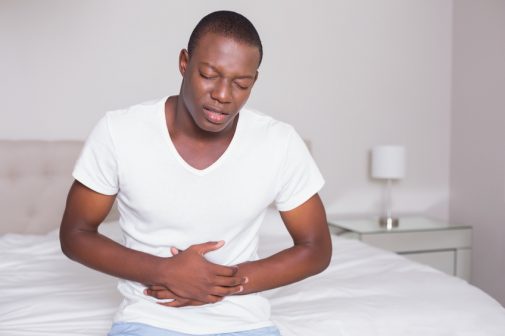 Vacations are a valued and precious time, so no one wants to spend them battling an upset stomach. But travel can often wreak havoc on your body, putting the digestive tract in shock.
"Even a quick weekend getaway by car can cause your stomach to act up when your routine is changed – be it diet, exercise, travel stress or exposure to foreign bacteria," says Dr. Charles Berkelhammer, a gastroenterologist with Advocate Christ Medical Center's Center for Digestive Health.
Dr. Berkelhammer suggests several tips for avoiding or lessening the most common stomach vacation spoilers.
Diarrhea
There are two primary reasons for encountering this health issue. "Eating foods that are not a regular part of your diet, especially those that are higher in fat, can often lead to loose stools," says Dr. Berkelhammer. "And consuming contaminated food or water can lead to diarrhea caused from an infection, such as E. coli."
Dr. Berkelhammer suggests traveling with Imodium or similar anti-diarrheal drugs. These over-the-counter medications can be taken after a loose stool or to prevent diarrhea if it is expected.
However, he recommends calling your physician or seeking medical treatment if your diarrhea is severe or your stools become bloody, as you don't want to risk a serious illness that could be prevented with an antibiotic. If your diarrhea lasts beyond two weeks, it may be a sign of a gastrointestinal disorder.
Constipation
While diet can cause diarrhea, it can also cause constipation. "A change from the typical foods you consume can throw your stomach off in more ways than one," says Dr. Berkelhammer. "Exposure to richer foods, foods lower in fiber than you typically eat and more fast food can all lead to the pain of constipation," he cautions. "It's best to eat a diet high in fiber with plenty of fruits, vegetables, salads and whole grains."
Aside from your diet, Dr. Berkelhammer says that a change in activity level can compound the digestion issues. "If you find yourself sitting for an extended period of time while traveling, your digestive system will respond unfavorably."
He promotes scheduling time to exercise while you're traveling. "Stop the car more often and go for a walk, sightsee by foot as much as possible and take the opportunity to walk around the airport whenever possible."
He also encourages staying hydrated to avoid constipation and notes that traveling by plane may produce some constipation, as the high altitude can lead to dehydration.
"When all else fails, try taking an over-the-counter constipation aid and allow for plenty of time in the morning to use the bathroom," Dr. Berkelhammer suggests. "Have a cup of coffee and go for a walk before you leave the hotel for the day."
"However, if constipation persists beyond two weeks or is associated with rectal bleeding, it's best to consult your physician," he says.
Heartburn, nausea and general upset stomach
"Heartburn is more likely to flare when you are eating more fatty foods and drinking alcohol," says Dr. Berkelhammer. "This causes the lower esophageal sphincter to relax and food to reflux, or flow, back into the esophagus from the stomach."
Dr. Berkelhammer says nausea can result from heartburn and too much alcohol.
"Your stomach can also become upset from motion sickness from flying, too much time in the car or doing activities outside of the norm, such as riding rollercoasters or going boating," he adds.
He recommends taking some over-the-counter acid suppressors or acid blockers for heartburn relief or Dramamine for motion sickness prevention. "However, if you know you are prone to stomach upset, talk to your physician about prescription-strength medications and other treatments before your vacation."
As with diarrhea and constipation, if any symptoms last beyond two weeks, Dr. Berkelhammer advises that it's best to consult your physician.
Related Posts
Comments
About the Author
Kate Eller was a regional director of public affairs and marketing operations for Advocate Health Care. She enjoys road trips, dogs, minimalism, yoga, hiking, and "urban hiking."