Finding Dory's empowering message about disabilities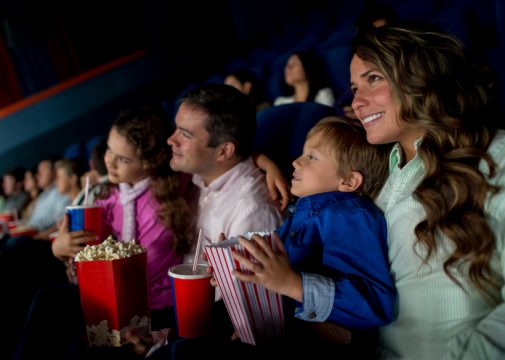 Last month, the Finding Nemo spinoff, Finding Dory, hit the screens in a big way. Leading the box office for the third week in a row and grossing more than $381 million to date, the movie caught the attention of millions of people. But aside from providing an instant comedy for kids and parents looking to enjoy a day at the movies, Finding Dory also conveyed an important message to children everywhere: there is nothing wrong with being different.
The main character in the movie, Dory, voiced by Ellen DeGeneres, suffers from short term memory loss and forgets things approximately every 10 seconds or so. Throughout the original and the spinoff, she is in constant fear of what she doesn't know and what she can't remember. Yet despite her disability, as a viewer, we seem to fall in love with Dory, because of her big heart and her ability to teach us important lessons. We begin to ignore the fact that she is different, because with the help of friends and supporters, we begin to see her overcome her imperfection and find happiness through everyday life.
The movie provides an important lesson for many kids growing up today. Dr. Cathy Joyce, an expert in pediatrics and adolescent development at Advocate Children's Hospital, believes the power of the movie lies in its ability to teach children to understand and share the feelings of others. "Helping your children develop empathy — not sympathy — is important," she says. "There is no need to feel sorry for children around you who are a little different or have a disability, but understanding who they are is what is important," she believes.
Dr. Joyce says that children absorb how Nemo, Marlin and other fish support Dory for who she is, even though she's different. It is crucial for parents to "teach their children to look beyond a disability and 'see the person' who is dealing with his or her disability. This creates a learning environment that is beneficial for all adolescents and adults," she says.
Dr. Joyce provides these tips for talking to your children about disabilities:
Have the conversation today. It is never too early to start talking about disabilities and what makes some people unique, but be sure to make the conversation age appropriate.
Be honest. There is no need to hide things from a child. They respond better when you tell them the truth.
Make sure the message is clear. "Treat people the way you want to be treated." Just because people act differently doesn't mean they should be treated differently. Kindness is the key.
Related Posts
Comments
About the Author
health enews staff is a group of experienced writers from our Advocate Health Care sites, also including freelance or intern writers.