Do comfort foods have to be unhealthy?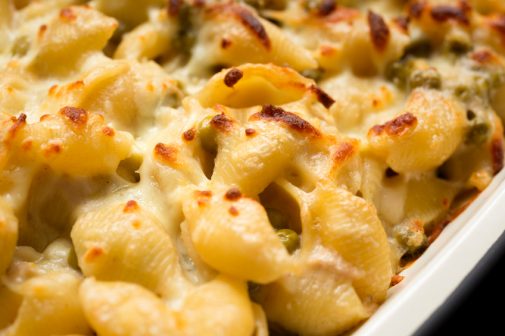 When you think of comfort foods, what comes to mind? Some think of home cooked macaroni and cheese while others imagine mashed potatoes or a big slice of pie. The definition of a comfort food, according to Merriam-Webster Dictionary is "food that is satisfying because it is prepared in a simple or traditional way and reminds you of home, family or friends."
So, what is it about comfort foods? Researchers examined why individuals prefer them.
The study, published in the journal Appetite, found that the power of comfort food is grounded in the associations and memories it brings up. The researchers noted that comfort food isn't the food itself, but the association we have connecting it to something that makes us feel good.
During tough times of stress and hardship, people with strong family bonds often want something that will remind them of those relationships, so they crave one of mom's best recipes for solace because it may remind them of happy times.
But oftentimes, when you think of comfort food, you think of big portions and full stomachs. So is there a harm in overindulging when you are down?
"I think it is important to allow ourselves some comfort food every now and then," says Dr. Anthony Weston, a family medicine physician at Advocate Good Shepherd Hospital in Barrington, Ill. "We run into trouble, however, if we don't find other ways, besides food, to try to boost our spirits."
Dr. Weston provides some helpful tips on how to manage a healthy lifestyle and incorporate comfort foods:
Portions. When indulging, it is important to keep portions small. If a sweet treat catches your eye at the grocery store, get a single serving option and not a jumbo 'deal of the week'. This will allow you to splurge on a needed treat, but keep you away from a week full of indulgence.
Research. If you grew up in a household with a lot of comfort foods, search online for new and improved versions (lower fat, lower salt for example) that will give you that hint of nostalgia without the guilt.
Calories. Ultimately, the safest way to indulge is to ensure that the desired goodie fits into the calorie budget! "Particularly for folks struggling with their weight, I often encourage the use of MyFitnessPal or suggest considering a weight management product that makes tracking intake easy," says Dr. Weston. "These tools help ensure we are being mindful about food intake, which is essential."
Related Posts
Comments
About the Author
health enews staff is a group of experienced writers from our Advocate Health Care and Aurora Health Care sites, which also includes freelance or intern writers.