Running with asthma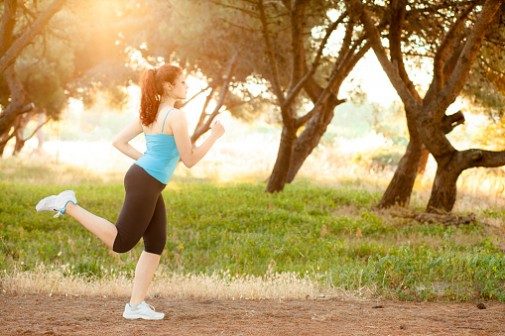 Sometimes, when I tell people I'm a runner, they are surprised. Partly because I have never been an athlete or much interested in fitness, but also because I have asthma.
I didn't have asthma growing up. I'm a statistical outlier, randomly developing the chronic condition at 22. One week I was fine and the next, I found myself being sent home from the ER with a rescue inhaler.
My asthma is bad enough that I rely on daily preventive medications to keep it under control. After being diagnosed, I went through a long period of years when those preventive meds kept me breathing easy and I rarely, if ever, needed to use a rescue inhaler.
After having children, however, something changed. I still go through long quiet periods, but seem more prone to asthma flares now than ever before – and an inhaler is almost always within reach.
So to cope, I did what any reasonable person would do: I took up running.
Although it may seem counterintuitive, I started running for several reasons. I really want to be a good example to my kids, who look to me for modeling healthy behaviors. And since I'm not getting any younger, better cardio health will help me live my healthiest life in the years to come.
I'll never be Paula Radcliffe, obviously, but I figured if she can win international marathons while managing asthma, I can manage a slow jog every now and then.
Fortunately, my asthma isn't exercise-induced, but triggered primarily by environmental factors. But while that means running won't necessarily set me off, something I encounter while running certainly can. Because of this, I work closely with my doctors whenever I'm training for a race, and carefully monitor my asthma to keep it under control.
When I first started running, I started small and ran occasional 5ks, just for fun. Then, in 2015, I signed up with a charity team and successfully ran my first ever 10k. This year, I decided to do it again.
I'm in the middle of my training now and slowly moving toward the home stretch, carefully building my stamina and increasing my distance week by week. I recently checked in with my doctor to update my asthma action plan and store a spare inhaler in one of my running shoes, so I can never forget it.
While I will never outrun my asthma, I refuse to let it keep me on the sidelines.
Related Posts
Comments
About the Author
health enews staff is a group of experienced writers from our Advocate Aurora Health sites, which also includes freelance or intern writers.