How long can Zika live in a woman's body?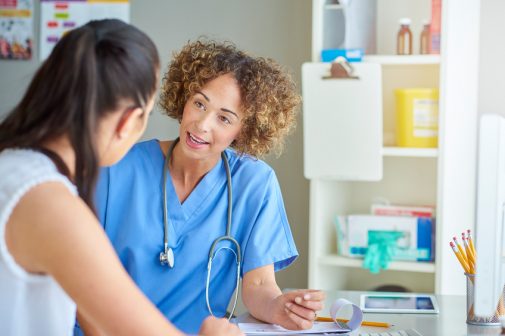 Although mosquitoes are the primary culprit when it comes to transmission of the Zika virus, it can also be spread through sexual contact with an infected person. In fact, research has shown that the virus can live in human sperm for up to six months. So how does sexually transmitted Zika work? New research offers an inside look into how it may affect a pregnant woman and her fetus.
As part of the study, a group of researchers from Yale University looked at vaginal Zika infection in mice to better understand how the condition affects humans when it is transmitted sexually. The results were published in the journal Cell.
Because Zika doesn't usually affect mice, the researchers bred a group of mice to be susceptible to the virus. They looked at both normal mice and mice from the genetically engineered group. They found that for both groups, the Zika virus was able to survive and replicate for several days in the mice's vaginal mucous.
"The Zika virus appears to have a niche within the vagina," study author and immunobiologist Akiko Iwasaki said in a press release. "We see from our model that it's a place where the virus can replicate for an extended period of time, and in pregnant mice, vaginal infection can lead to brain infection of the fetus and growth restriction."
In fact, the researchers discovered brain infections and slow development in the fetuses of the normal mice that were pregnant. In the genetically engineered mice, the virus grew uncontrollably, and the pregnant mice miscarried their fetuses. In humans, Zika infection during pregnancy has been linked to serious birth defects.
"This is an interesting study and may shed light on why this virus is spread so efficiently through sexual activity," says Dr. James Malow, an infection prevention specialist at Advocate Illinois Masonic Medical Center in Chicago. "However, more research is needed to be certain that these findings apply to humans."
While more research needs to be done, the findings reinforce the Centers for Disease Control and Prevention (CDC) recommendations with regards to Zika and sexual intercourse, says Dr. Malow.
"Appropriate precautions, including condom and dental dam usage, can prevent the spread of the virus from person to person," says Dr. Malow. "The CDC provides clear guidelines for the variety of scenarios that exist."
Visit www.cdc.gov/zika to learn more.
Related Posts
Comments
About the Author
health enews staff is a group of experienced writers from our Advocate Aurora Health sites, which also includes freelance or intern writers.