What not to say to your teen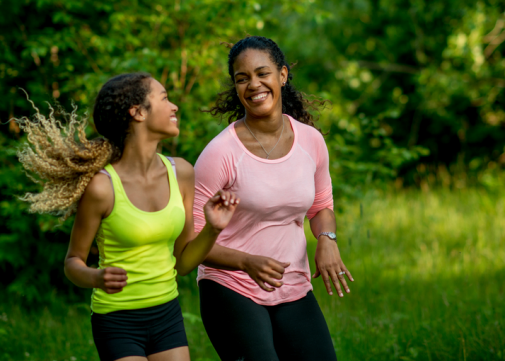 If you want your teenager to live a healthy lifestyle and think they should lose weight, the American Academy of Pediatrics has some advice: don't mention their body or talk about their weight. Their new recommendations released this month suggest that in order to keep your kids healthy, parents should instead encourage healthy eating habits and fitness goals.
The findings were part of a recent study, which will appear in the journal Pediatrics in September. The researchers found commenting on a teenager's weight, their appearance or telling them they needed to lose weight could have dangerous effects on their health and even lead to an eating disorder.
Eating disorders are dangerous, as they can cause serious health complications. "Young people who have lost large amounts of weight or lost weight too rapidly can develop hypothermia, bradycardia, hypotension and orthostasis, even if their current weight is in the normal range. Rapid weight loss can be associated with acute pancreatitis and gallstone formation," the study authors said.
Instead of commenting on your teen's body weight, encourage them to make healthy choices.
"Teens mostly struggle with their body image, and any negative reference adds to the decrease in self-esteem," says Madhu Jain, registered dietitian at Advocate Good Shepherd Hospital Health & Fitness Center in Barrington, Ill.
"In my practice, I encourage teens and parents to refrain from focusing on weight or number of calories and to focus on making healthy lifestyle changes," says Jain.
Jain provides some helpful tips on how to keep the conversation positive and centered around healthy living:
Encourage the whole family to participate. Parents can partake in the healthy lifestyle and act as a role model.
Help teens to learn to cook simple meals. If parents aren't home to cook meals, it's important that teens can continue to make healthy choices with nutritional recipes. Encourage your teen to find recipes they love and will enjoy healthier meals as an alternative to high-fat meals or fast food.
Increase activity and decrease screen time. Take time to exercise and take a break from the internet.
Related Posts
Comments
About the Author
Liz Donofrio, health enews contributor, is a marketing specialist at Advocate Health Care. As a newlywed, she is happy to be done planning her wedding and enjoying spending time with her husband and new extended family. In her free time, you can find Liz cooking new tasty recipes for her family, attending Chicago sporting events and chasing after her shih tzu-yorkie, Buttons.