Promising treatment for people with peanut allergies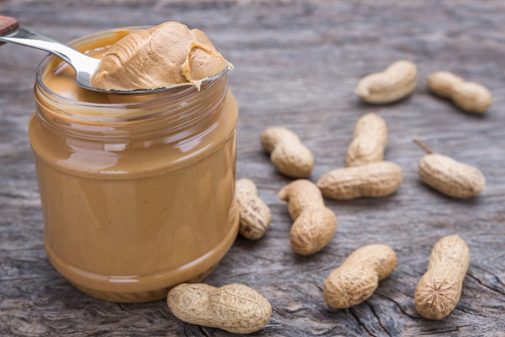 The Food Allergy Research & Education (FARE) estimate up to 15 million Americans have food allergies, with 6 million of those affected being children. A group of eight foods, including peanuts, account for 90 percent of all allergic reactions. However, recent research revealed a new potential solution for people with a peanut allergy, called oral immunotherapy, which may be successful in deterring the allergy in preschool-aged children.
Oral immunotherapy (OIT) involves individuals with confirmed IgE-medicated allergy to particular foods and involves ingesting increasing amounts of the allergenic food protein, says Dr. Javeed Akhter, a pediatric allergist and immunologist at Advocate Children's Hospital in Oak Lawn, Ill.
"Typical protocols for OIT include an initial rapid dose escalation done in one day followed by bi-weekly dose increases until the maintenance dose is reached. Subjects are usually instructed to ingest the maintenance dose daily while continuing to avoid the food allergen in their regular diet," says Dr. Akhter.
The recent study involved 40 peanut-allergic children aged 9 to 36 months who were given either a high-dose or low-dose of peanut proteins. After receiving OIT for an average of 29 months, participants then began to avoid peanuts completely for four weeks before reintroducing it back into their diets.
After reintroduction, 80 percent of participants had no allergic response. In fact, children who were utilizing OIT were 19 times more likely to successfully introduce peanuts into their diets than peanut-allergic children who avoided peanuts all together.
While the results are exciting, Dr. Akhter cautions that although this study was successful for children with peanut allergies, OIT is currently not FDA approved and should not be administered until further research is done. In the meantime, Dr. Akhter suggests that parents of children with peanut allergies completely avoid the food and make sure to keep an Epi-Pen handy at all times.
Related Posts
Comments
About the Author
Tiffany Nguyen, health enews contributor, is a public affairs and marketing intern at Advocate Support Centers in Downers Grove, IL. She is a graduate of Northern Illinois University with a degree in public health. She is currently pursuing a Master's in Business Administration focusing specifically on healthcare management at Lewis University. Tiffany enjoys hanging out with her friends, exploring new restaurants, and binge watching Netflix shows.