Tips to simplify your life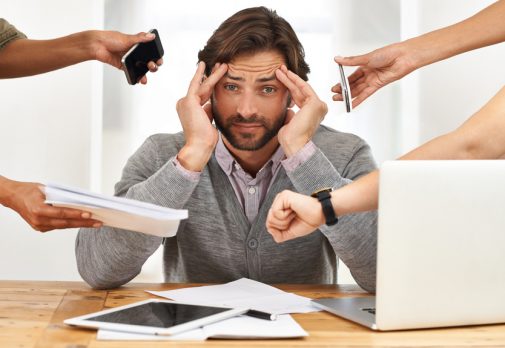 Do you wonder how life got so complicated? Does it seem that there are not enough hours in the day to do all that you want or need to do? Have you been feeling pulled in too many directions at once? If so, you are not alone.
Many people feel like they have lost control over their time, doing things they would prefer not to do and not doing the things they do enjoy.
The 80/20 Principle (Vilfredo Pareto, 1897), says that 20 percent of our effort produces 80 percent of the results. This suggests that 20 percent of your activities give you 80 percent of your satisfaction. The challenge is to identify those few vital items that produce the greatest value for you, focus on them and reduce or eliminate the 80 percent that are trivial and unsatisfactory.
Some people say, "I can't slow down because everything is important." Do some reality checks about what really is important to you at this point in your life.
Below are some practical tips for simplifying your life:
Keep a log of how you spend your time for a week. Review it to give yourself a reality check about how your time is spent and to help you determine what is and is not working for you.
Identify how much time you need for the daily necessities and add in other activities only if you still have time left. For example, each of us gets the same 24 hours of time daily. If I need eight hours of sleep and I work eight hours, that only leaves eight hours for everything else. If I try to cram in anything more than that, I am going to feel extremely stressed.
Multi-task. For example, exercise with other people to get both activity and social time. Pray while you are stuck in traffic or a line at the store.
Monitor your screen time – computer, TV, phone, etc. Recent studies suggest that many people lose hours daily focusing on unimportant screen time.
Learn to say "no" to commitments. Saying "no" gets easier with practice.
Get rid of things you do not use. Maintaining all of that "stuff" can be very time- and energy-consuming, and it adds to feeling that life is "cluttered."
Schedule time – actually put it on your daily schedule — for yourself, and protect that time.
Simplifying your life takes an initial investment of time, but the pay-off can be worth the investment.
Related Posts
Comments
About the Author
Dr. Judy Ronan Woodburn is a Licensed Clinical Psychologist with Advocate Medical Group – Behavioral Health in Normal, Ill. She has helped her clients through a variety of issues for more than 20 years.