The health condition that scares Americans most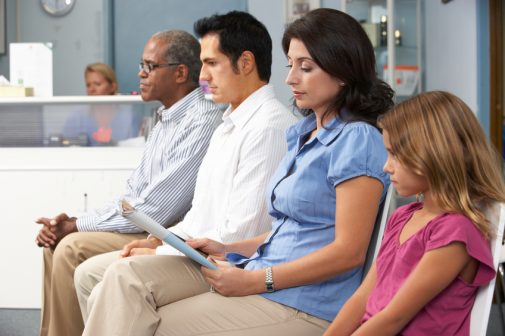 Which health condition scares you the most? Heart attack? Diabetes? Zika virus? Alzheimer's disease? Cancer?
The latest Mayo Clinic National Health Checkup survey results revealed that the health condition Americans believe to be the "most important" health challenge in the country is CANCER.
The survey, conducted at the end of July, involved 1,008 adults nationwide. The largest group of the respondents, 37 percent, said cancer was the most significant health care challenge in the U.S., followed by obesity, neurological diseases, diabetes and heart disease. Americans were least concerned about infectious diseases like Zika, HIV/AIDS or Ebola.
Brain cancer appeared to be the "scariest" type of cancer. About 20 percent of respondents said pancreatic was the most concerning type, 10 percent lung, 8 percent breast, 7 percent prostate, 5 percent colon and 5 percent skin.
"This study reflects the view that I see in my office every day," says Dr. Heidi Memmel, a breast surgeon at Advocate Lutheran General Hospital in Park Ridge, Ill. "People have a true fear of being diagnosed with cancer, and especially going through a treatment process that many believe is worse than the diagnosis."
Dr. Memmel believes so many see cancer as a national health problem and fear it so much because they feel helpless to control and prevent it. "Whereas obesity, cardiac disease and infectious disease seem more controllable by the individual, cancer seems random," says Dr. Memmel.
The participants in this survey were also asked how much progress modern medicine was making in treating those conditions, and 74 percent said some progress was being made to address cancer. A majority of the respondents – 83 percent – believed that more progress was being made in developing new treatments for heart disease.
According to the National Vital Statistics System, more Americans die from heart disease, but cancer is right behind it in second place.
"I try to educate my patients that we can reduce our risk of many cancers by exercising, controlling weight, eating a healthy diet, not smoking, minimizing alcohol intake and by knowing our family history," adds Dr. Memmel.
Dr. Memmel filmed a series of videos to educate women about the steps they can take to reduce breast cancer risk. Click here to watch the video gallery.
Related Posts
Comments
About the Author
Sonja Vojcic, health enews contributor, is a marketing manager at Advocate Health Care in Downers Grove, Ill. She has several years of international public relations and marketing experience with a Master's degree in Communications from DePaul University. In her free time, Sonja enjoys spending time with her family, travelling, and keeping up with the latest health news and fashion trends.